Creating content to showcase and convert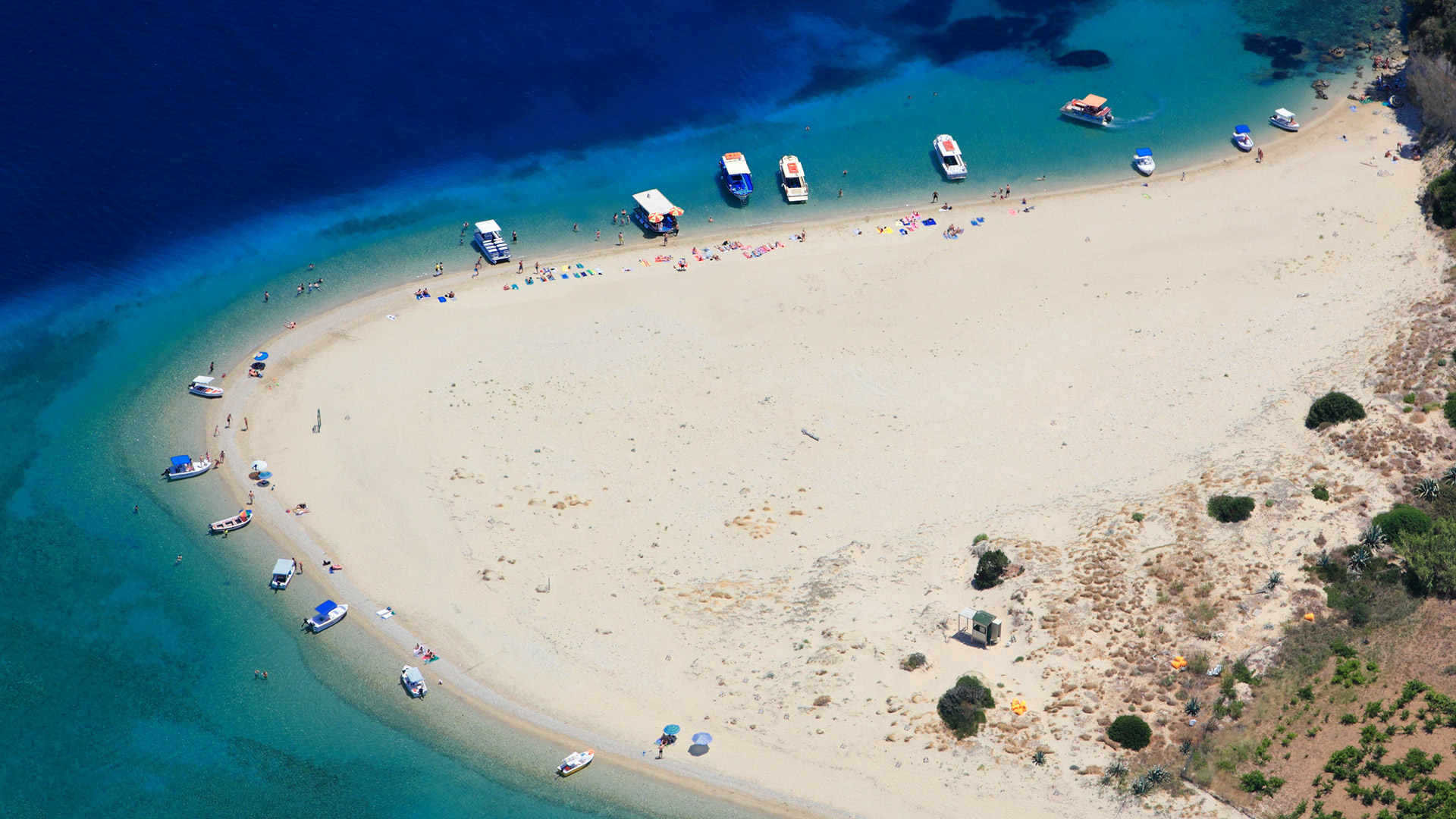 Content design and development
Marketing Greece S.A.'s initiative, the world class travel portal discovergreece.com, needed relevant, interesting, high quality content, in order to address its global audience, present the complete Greek tourism-product portfolio in an experiential manner and promote Greece as one of the ten most important and attractive destinations worldwide.
Interweave was tasked with creating that content, including designing the content architecture, developing the texts and  sourcing the photos).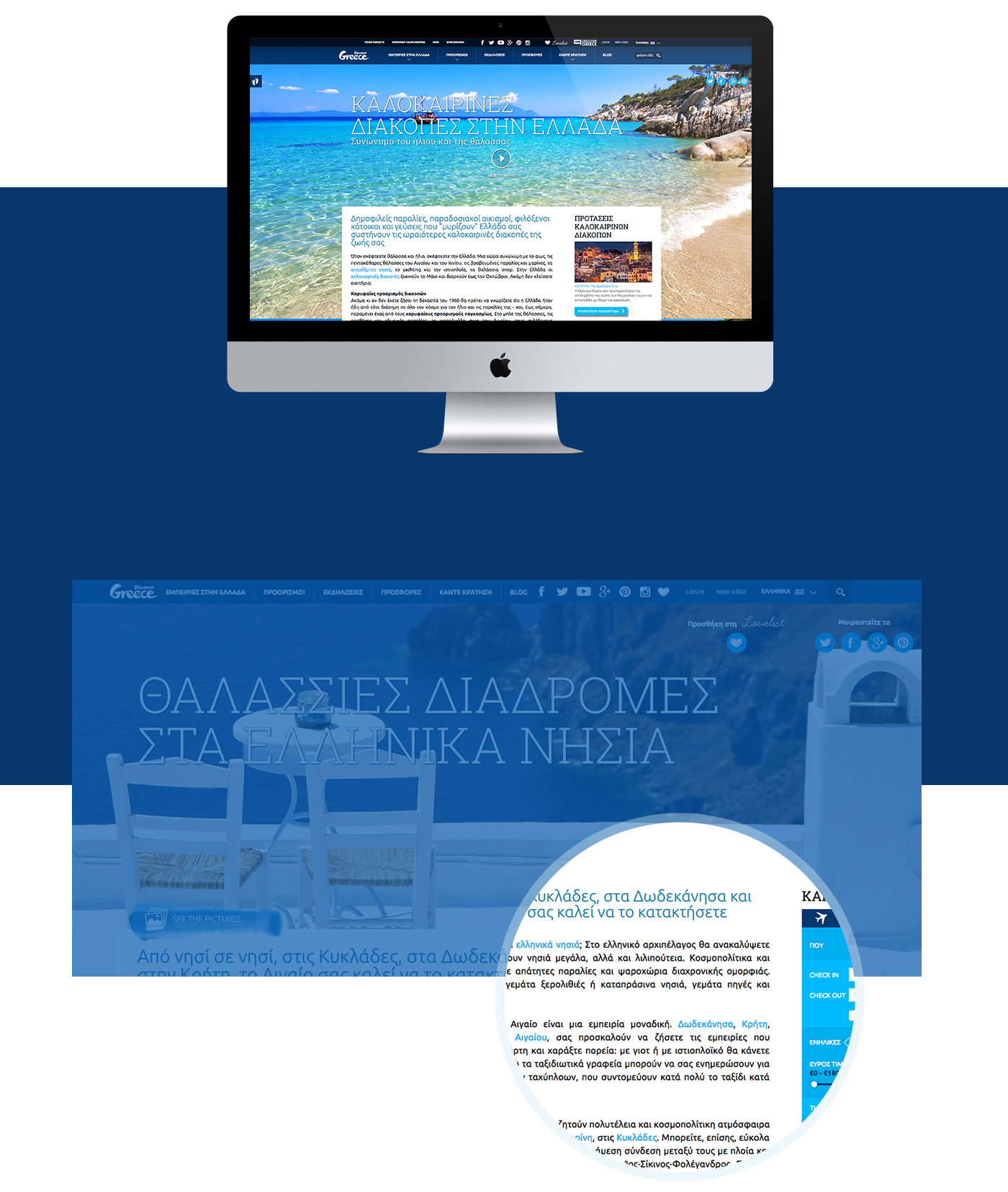 Meticulous analysis and careful content design
The project required extended immersion sessions with the client, thorough analyses of competition and travel & tourism trends in order to craft a powerful content strategy for a top class tourism portal about Greece. We created the positioning of 128 different destinations in Greece and developed fresh content for all of them based on a very specific structure and taxonomies.
Three elements were key to project success:
Robust content strategy, based on discovery phase (presenting existing features in a new surprising way, emphasizing hidden gems and experiences / activities per travel segment, seasonality, location,) with a conceptual approach (portraying a unique positioning for each featured destination / activity)
Strict processes for the finalization of outputs, including selection & coordination of best travel editors, copywriters, content managers, SEO specialists, proof readers, translators, as the deliverables volume alone required excellent project management skills and oversight.
High quality standards in all steps of the process regarding travel data accuracy / updated info, high-end copywriting, proofing & SEO.

NUMBERS
130
destinations per language
150
USPS / experiences per language
693,000
words written, checked, SEO ready, proofed
1500
photos selected, categorised, uploaded
206
keywords in 5 languages used in SEO competition analysis
1350
keywords in 3 languages used in SEO keywords analysis
35
content experts involved in the project
Hey there! You are now watching the BETA version of our website ;) Coming back soon with our full one!