Designing a solid growth social media strategy
GRECOTEL HOTELS & RESORTS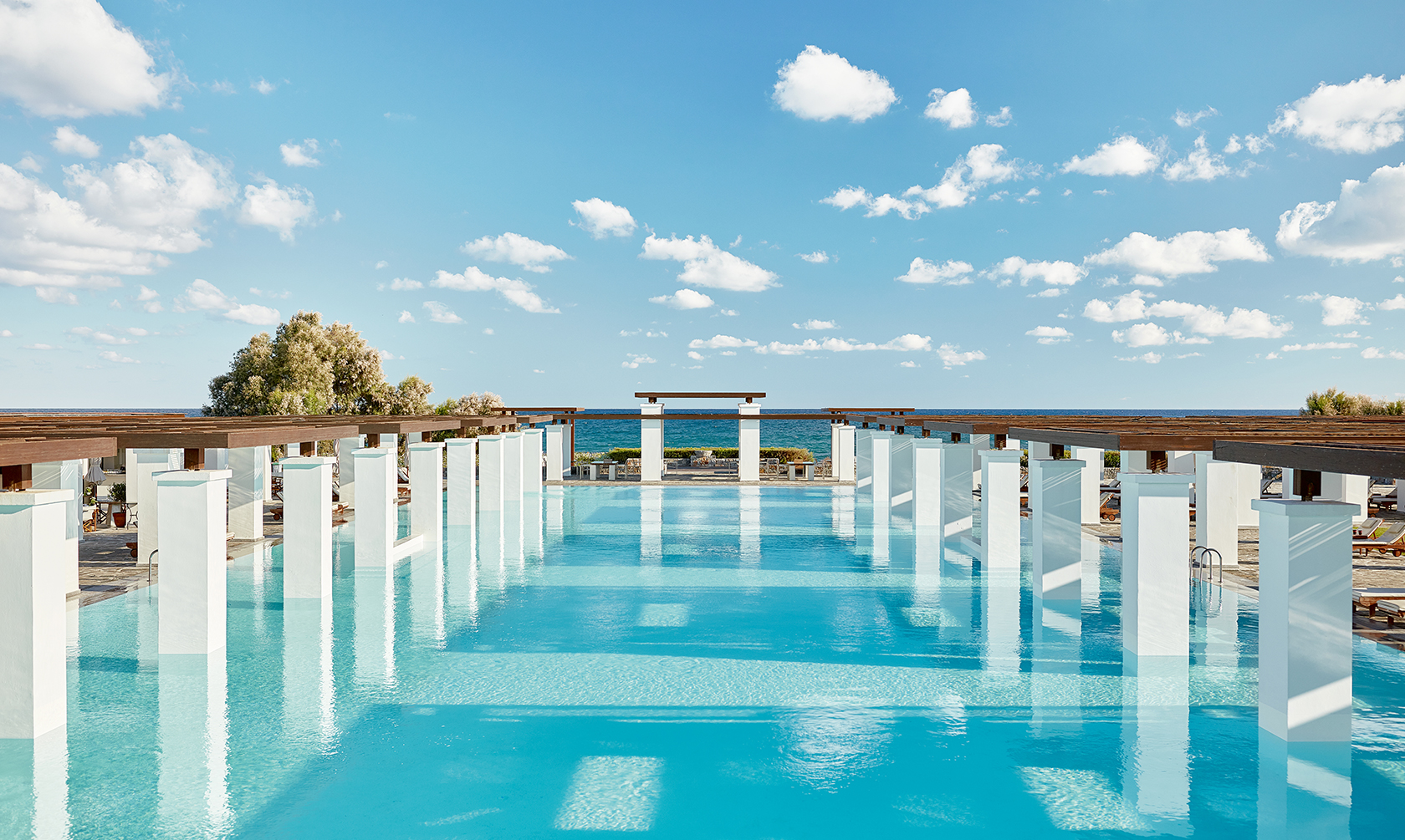 A social media strategy for growth
Grecotel Hotels and Resorts wanted to develop further their presence on social media channels in order to correspond to its size and leadership position in the luxury hospitality market, while communicating the brand's portfolio, philosophy and key messages.
The main objective set was the update of the brand's social media presence to appeal to a global audience with varied characteristics, creating awareness of the brand's spectrum of products and services, in a consistent tone that communicates its key characteristics.
Interweave was also called to help establish a digital marketing mentality and understanding within the organization through a series of training workshops on all things social media. We worked closely with the Marketing Department of Grecotel Hotels and Resorts to develop a very clear strategy and an implementation plan.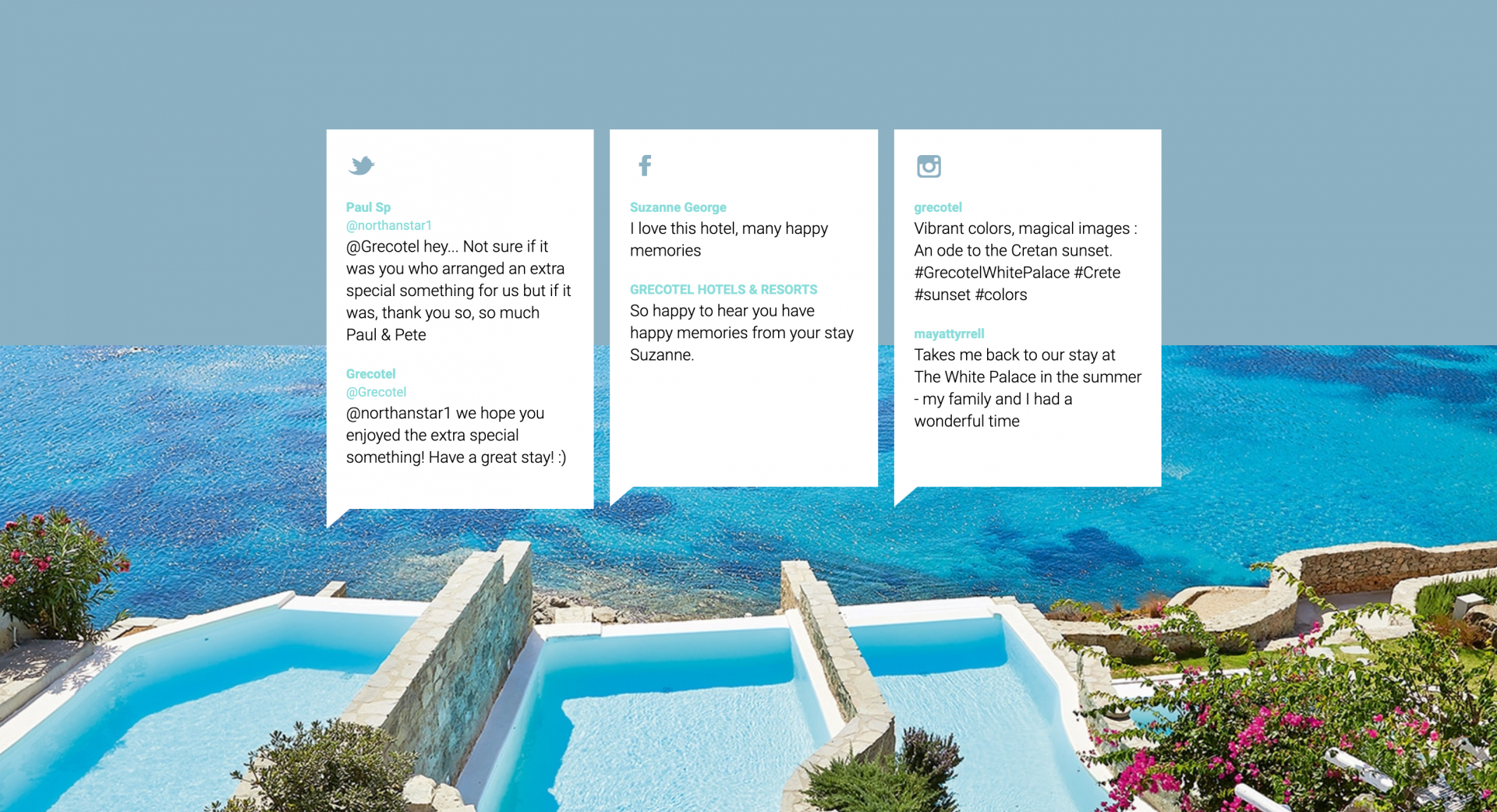 Interweave designed a concise social media strategy with the key goal in mind (awareness) that would engage audiences, showcasing the entirety of Grecotel Hotels and Resorts' product portfolio and investing in cultivating relations with fans and followers in order to boost word-of-mouth as well as organic reach and engagement.
At the same time, Interweave designed and carried out numerous training workshops for the organization's in-house community managers, employees and marketing executives, aiding them develop a deeper understanding about the digital communication benefits as well as its nuts and bolts.
Solid growth that translates to real engagement
After 18 months, Grecotel Hotels and Resorts had a lively community in each social media platform with which close relations are built and sustained before, during and after the guests' visit at a Grecotel property, resulting in an engagement rate 7 points higher than the industry average (organic results).
NUMBERS
3.400
posts on properties, rooms and suites, family vacations, luxury, MICE, weddings, beach, pools, activities, gastronomy, special events, offers, HR, awards
321.008
interactions on facebook and twitter
10.6%
engagement rate, three times the industry average
11.000
unique engaged users / month (facebook only)
128
hours of social media training for in-house community managers and organization stakeholders
15
social media pages for 15 hotels
AWARDS
SOCIAL MEDIA AWARDS
Bronze - Best Overall Presence on Instagram
SOCIAL MEDIA AWARDS
Bronze - Best use of Facebook in Campaign
SOCIAL MEDIA AWARDS
Gold - Best Overall Presence on Facebook
SOCIAL MEDIA AWARDS
Gold - Best Overall Presence on Twitter
TOURISM AWARDS
Gold - Grecotel Hotels & Resorts motherbrand Social media
SOCIAL MEDIA AWARDS
Platinum - Effective use of social media for a corporate brand
SOCIAL MEDIA AWARDS
Silver - Best use of Instagram in Campaign
SOCIAL MEDIA AWARDS
Silver - Best use of Social Media for a Corporate Brand/Travel - Leisure
TOURISM AWARDS
Silver - Social Media Strategy
TOURISM AWARDS
Gold - Digital presence & online communication
SERVICE
Hey there! You are now watching the BETA version of our website ;) Coming back soon with our full one!