Making big data interesting: creating a viral population census infographic
Transforming boring into fun
Interweave took up the challenge to transform a "boring" data set, the 2011 population census of the Hellenic Statistical Authority (EL.STAT.), into a fun, easy to understand infographic, that went viral once it was published in Athens Voice, the weekly Athens free press and website.
Using illustrations that were reminiscent of old time greek cartoons but had a contemporary feeling, a clear design that was easy to read on all digital devices and fresh language, we created an infographic that was shared many times across all digital media and dominated search results globally for greek population statistics queries for months.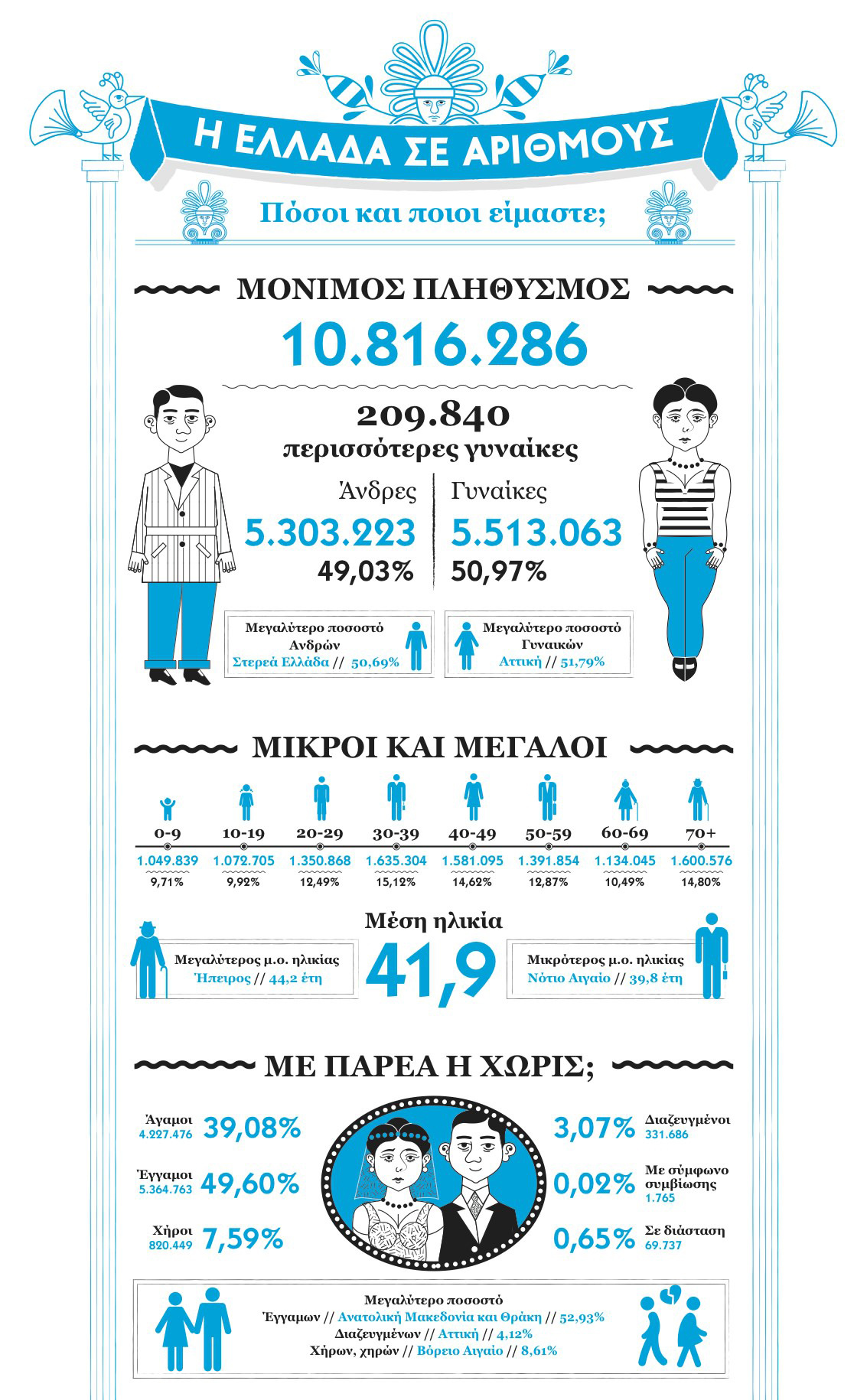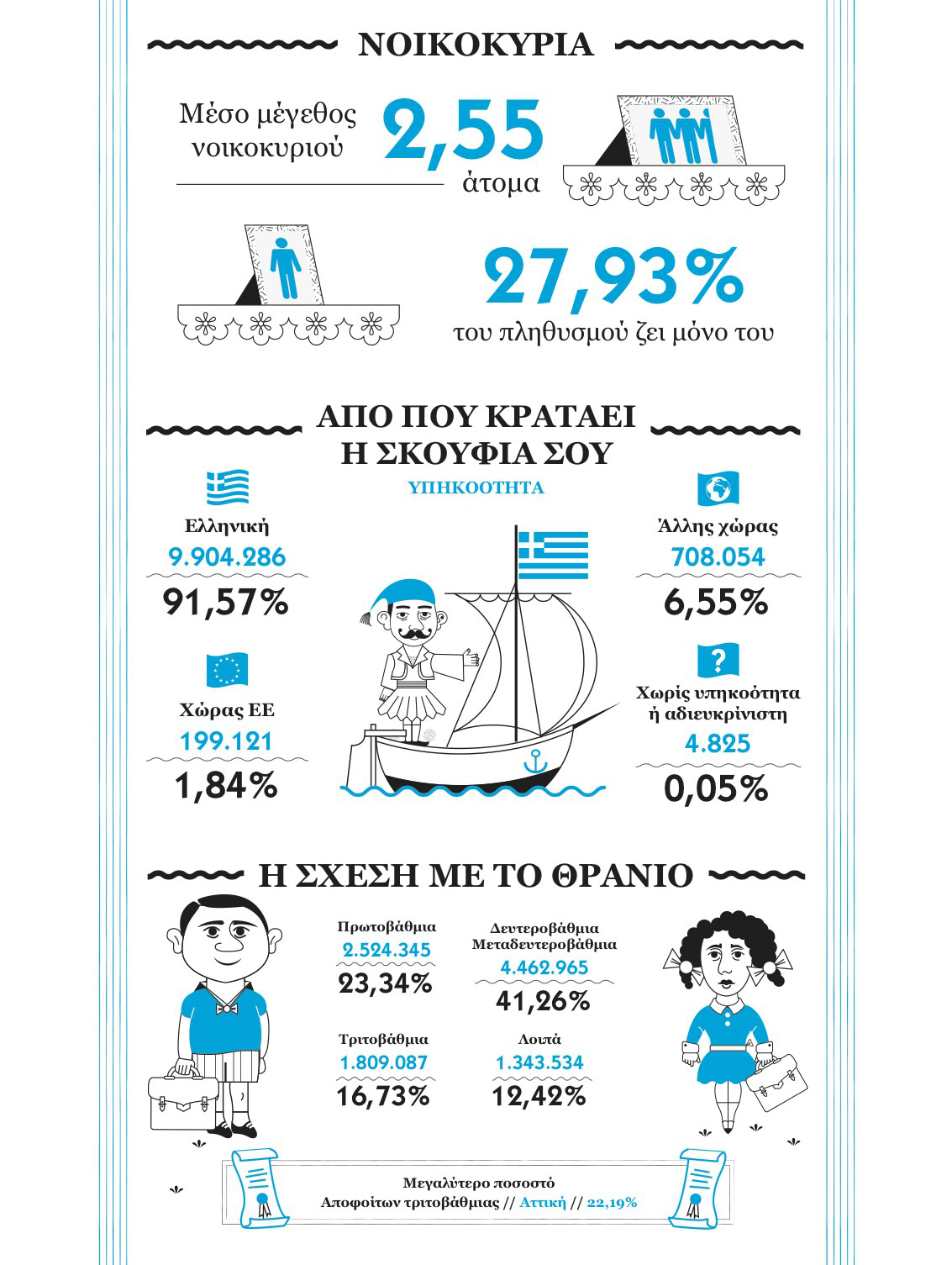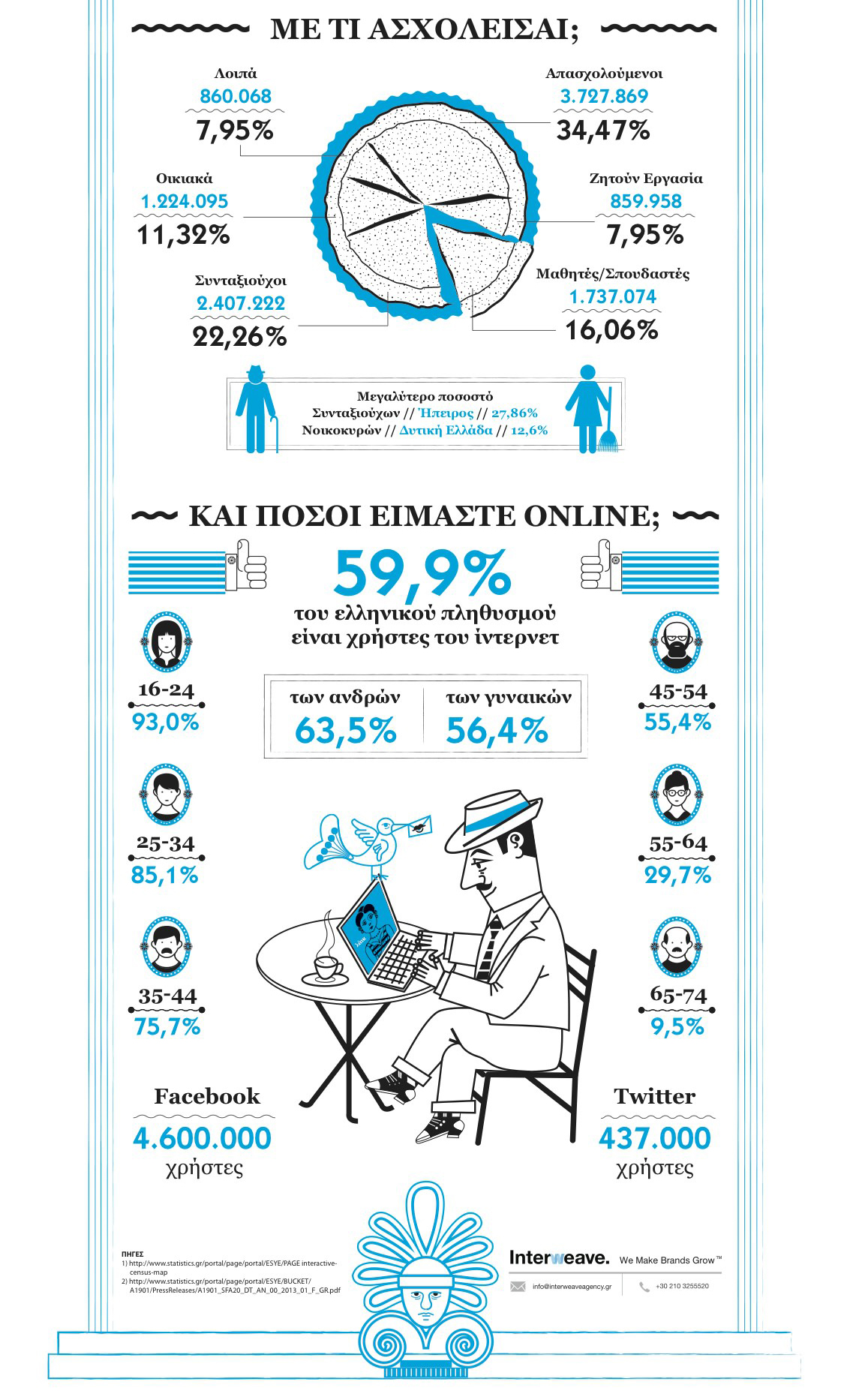 NUMBERS
12.800
shares from the Athens Voice website
1st
search result for "Demographics of Greece" query for months globally
Hey there! You are now watching the BETA version of our website ;) Coming back soon with our full one!