More than a product presentation site: designing for repeat visits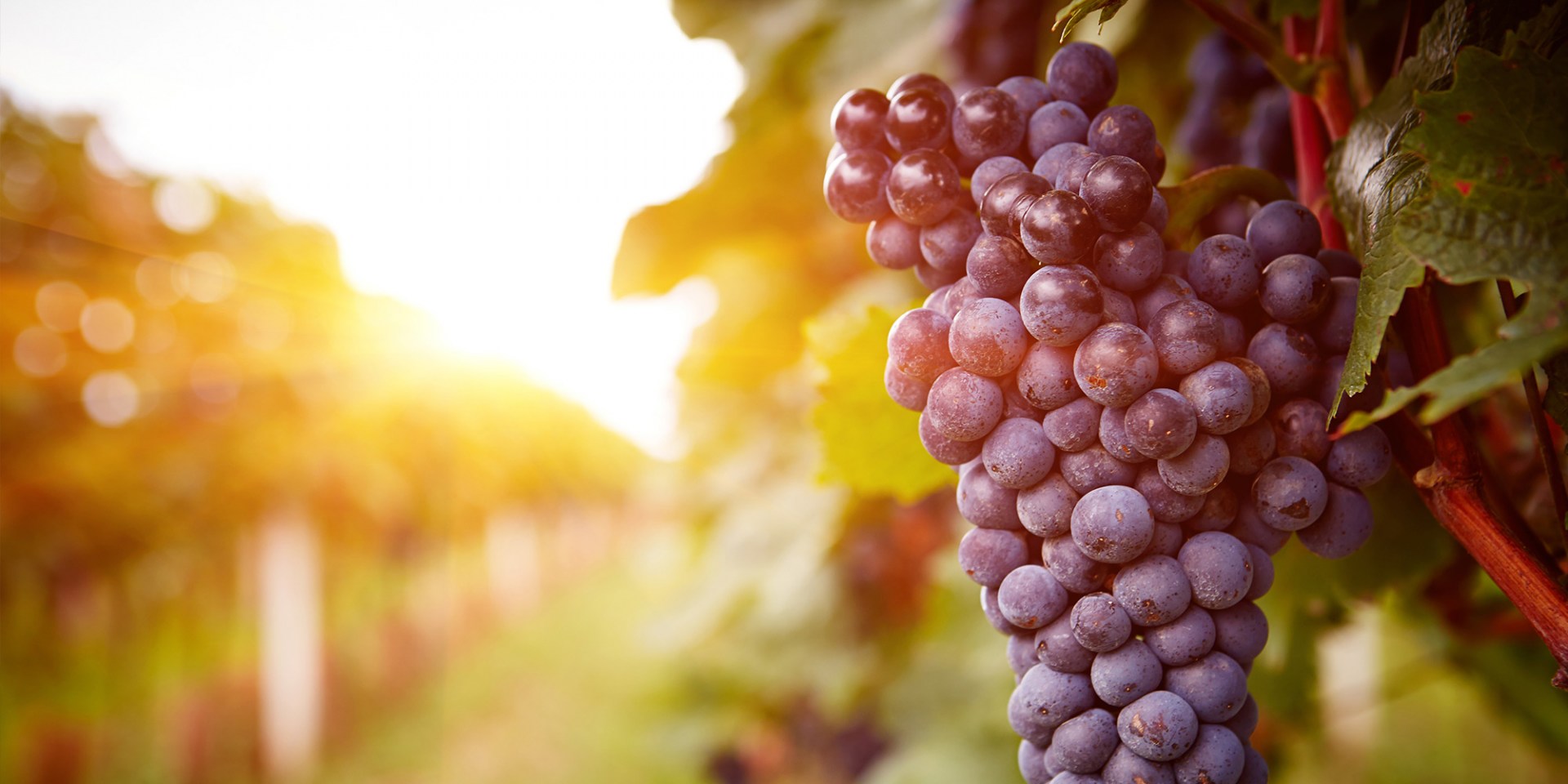 Designing to introduce and to add value
Reintroducing a well known and loved product range to old and new audiences, Interweave was tasked with creating a modern website for it, as well as a corresponding social media strategy to engage audiences with the brand and renew their perception of it.
We created a well designed, fully responsive, SEO optimized social friendly website for vinegar TOP brand under the communications concept and umbrella #TopTaste, that featured useful content for the audiences it was addressing, contributing to repeat organic visits to it.

Design for all
We created an exceptional digital experience across screens, standing out for its high quality aesthetics, its social friendly character, its responsive character and its interesting content.
Add value
Going beyond presenting the product range, the new site features tips of use as well as recipes that are constantly added to, so that users can visit it again and again.
At the same time, the website content serves as a source of content for social media as well, ensuring that the brand's pages always have interesting and engaging posts that are of interest to the true audiences of the brand.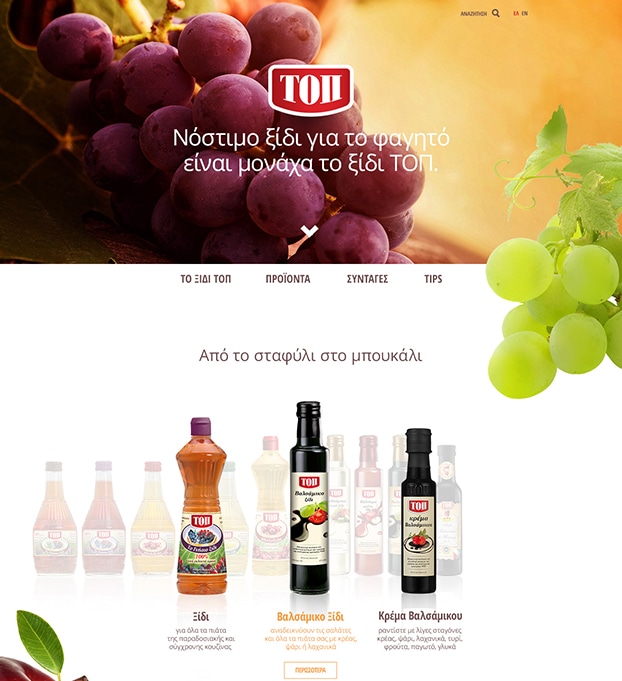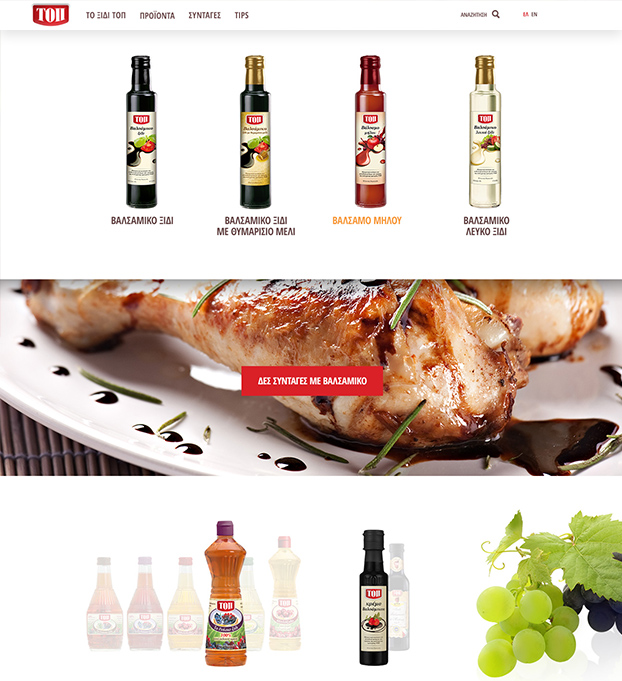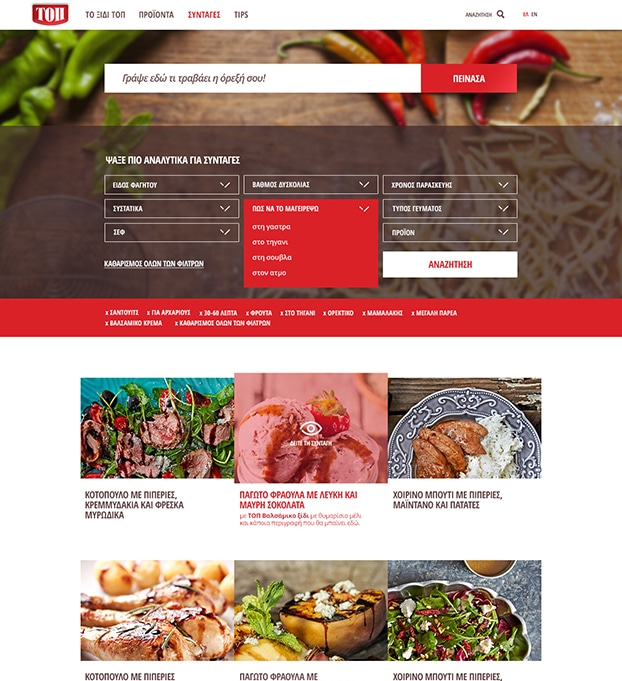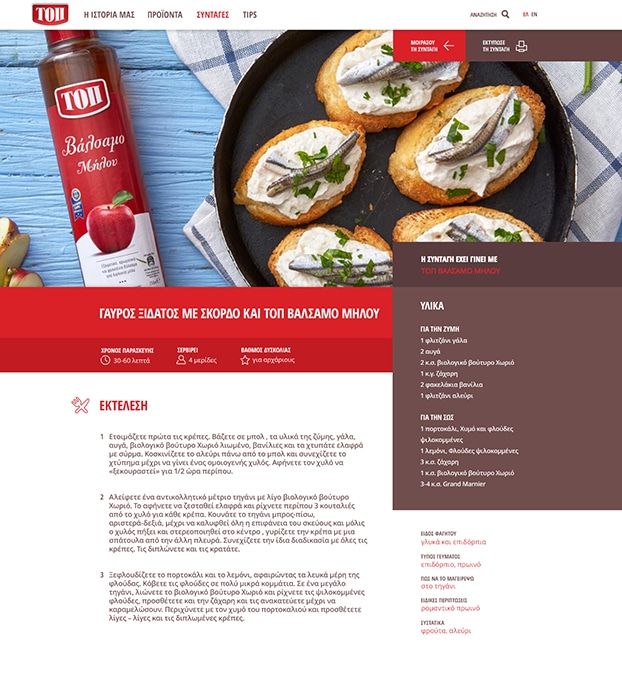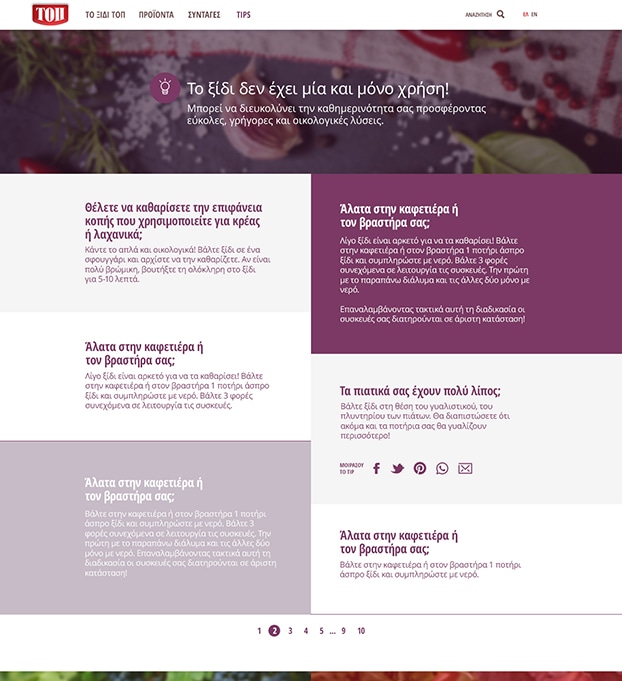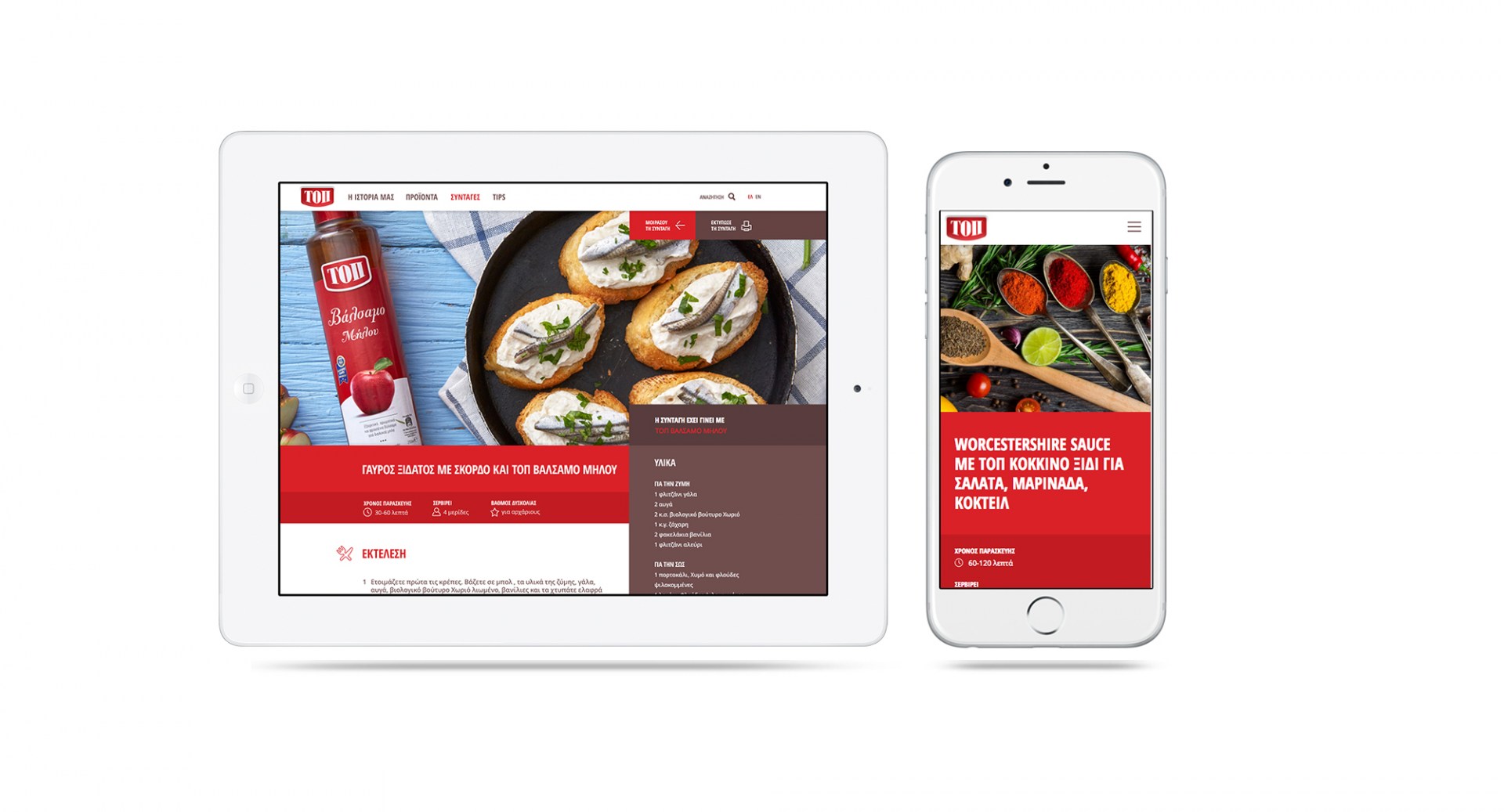 Hey there! You are now watching the BETA version of our website ;) Coming back soon with our full one!