A phygital campaign to increase awareness: "Dyo einai oi tropoi"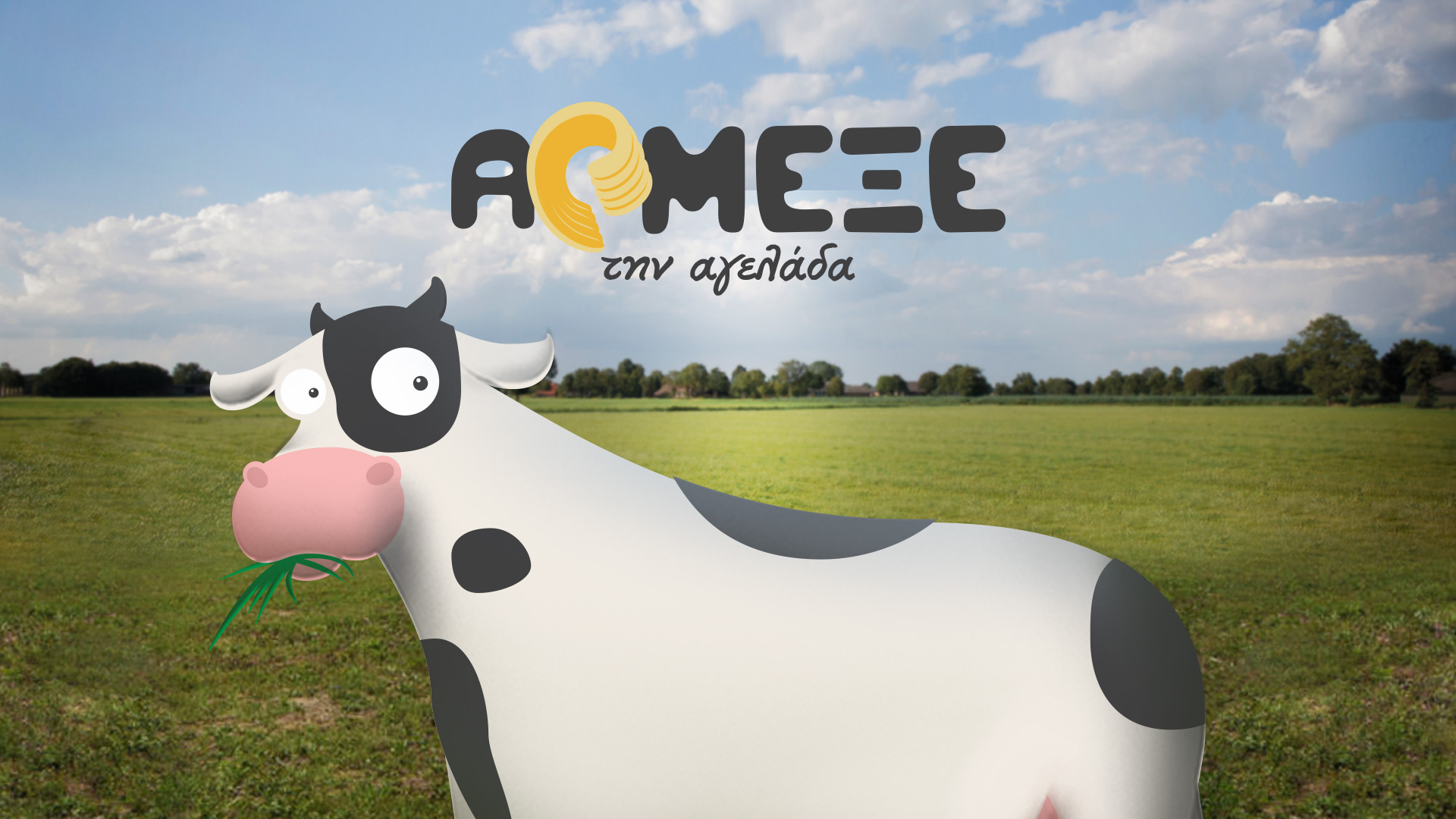 Create an awareness campaign that was all fun and games
Reintroducing the Horio butter product line, the brand wanted to increase awareness of the products positioning them as high quality, authentic products with strong ties to Greek agriculture and produce.
Interweave designed and executed a digital campaign featuring a fun online and phygital game, along with all the campaign materials (campaign mini site and social media campaigns).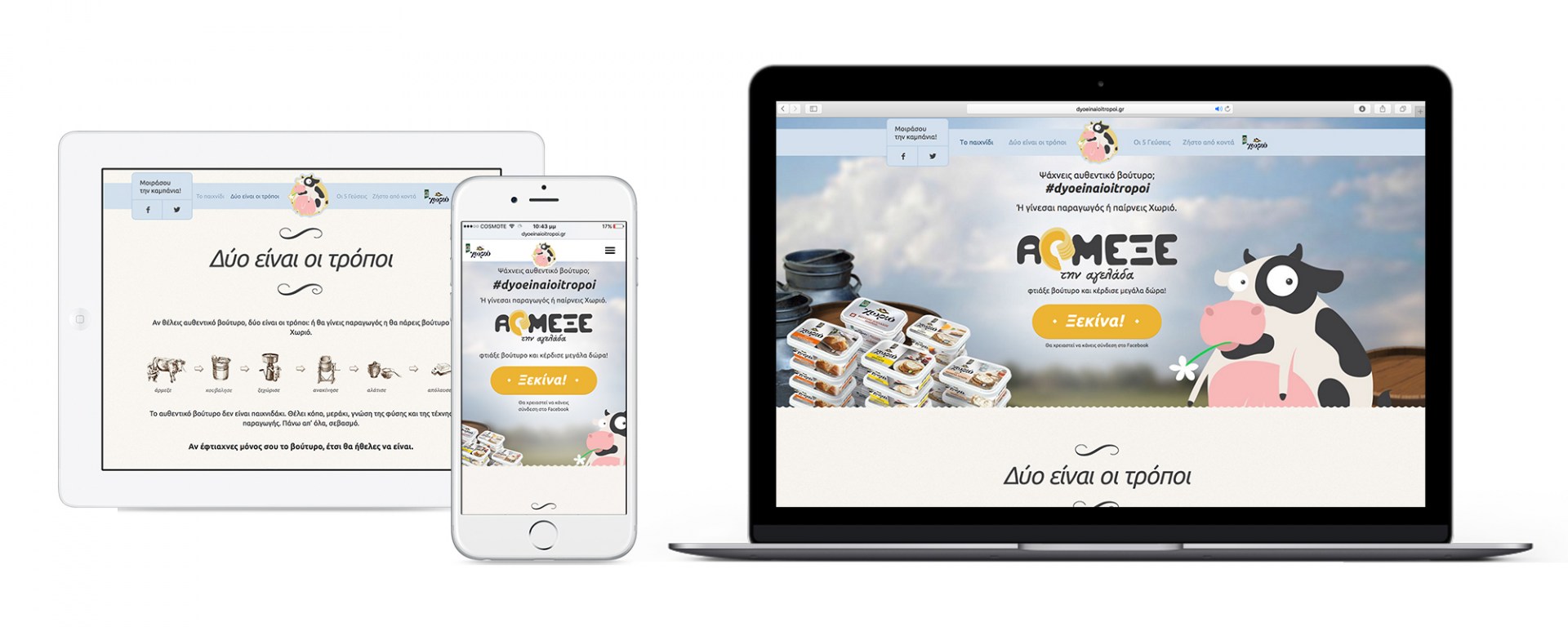 The main campaign premise was that there are only two ways for an individual to get genuine butter: they can either make it themselves or buy Horio Butter – thus the "Dyo Einai oi Tropoi" (meaning "There are two ways") campaign.
To drive the point through, we created a fun game using Kinect, a technology not available in Greece at the time, to simulate milking a cow, and designed a digital and social media campaign around it.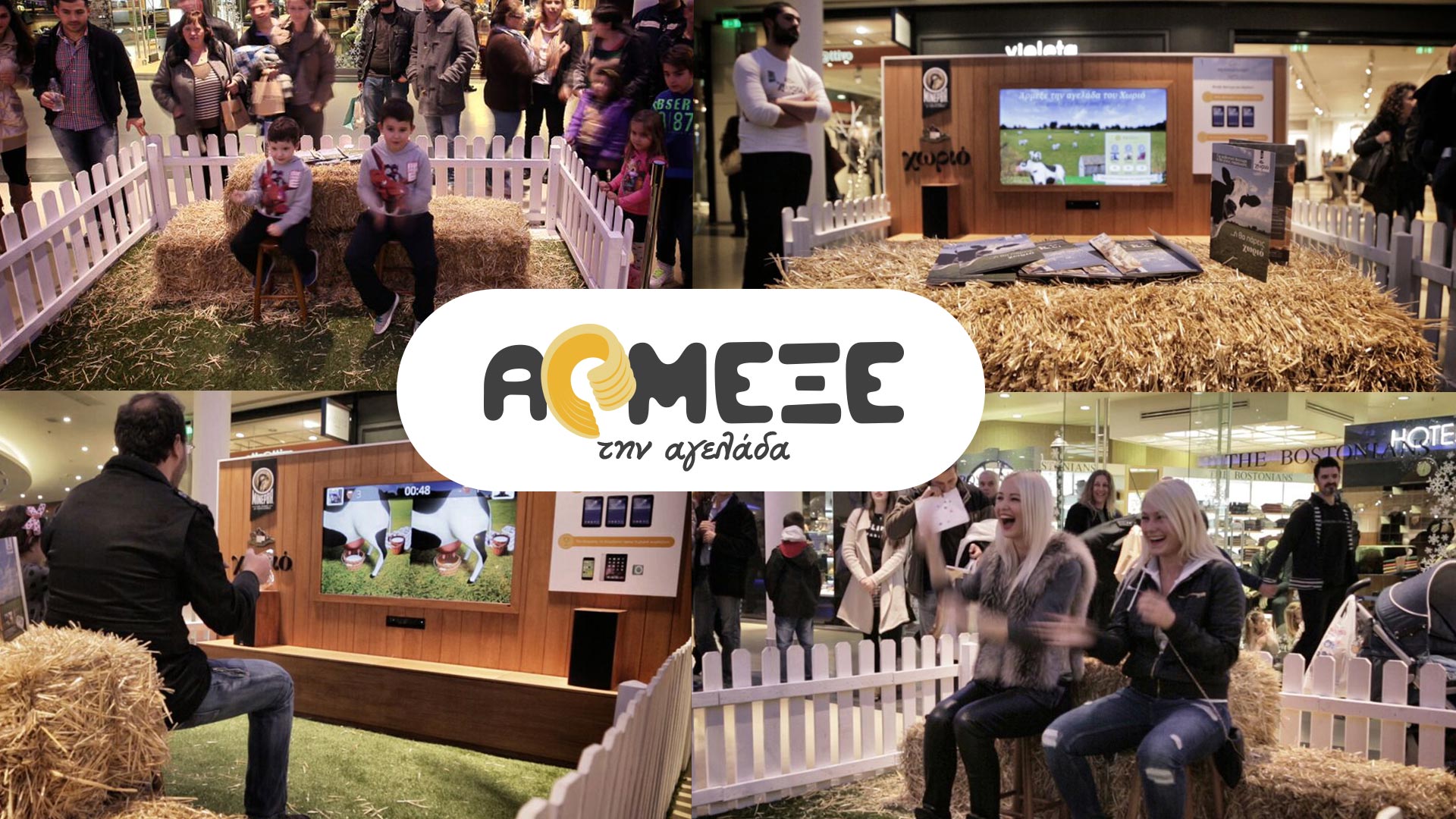 Introduce a fun game
The "Milk The Cow" game was available in the campaign mini site as a standard keyboard game, but also in physical locations set up during the campaign duration in high foot traffic indoor areas, such as malls.
There, visitors were challenged to fill as many buckets of milk as possible in the given time. The game utilized gesture-recognition technology, making it  a fun phygital game.
In both cases, players could register to win prizes by logging into their Facebook account (which allowed them to also share their results), or by their email address.
Use of innovative technologies
The truly innovative aspect of the Dyo Einai Oi Tropoi campaign was the utilization of the gesture recognition technology of Kinect for Windows v2.
After exploring all options, it was determined that Kinect was the best tool for the live game. The hardware was not available in Greece of Europe until late in the fall 2014, so, two units were brought from America in order to begin developing.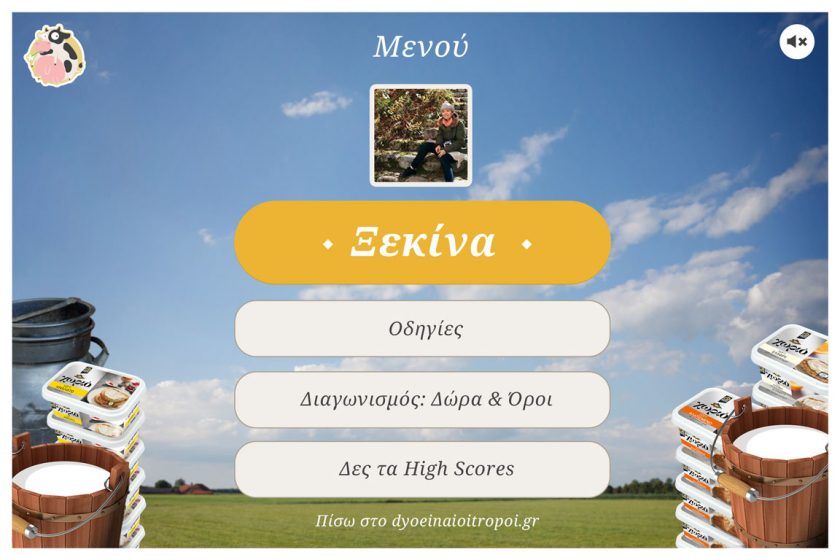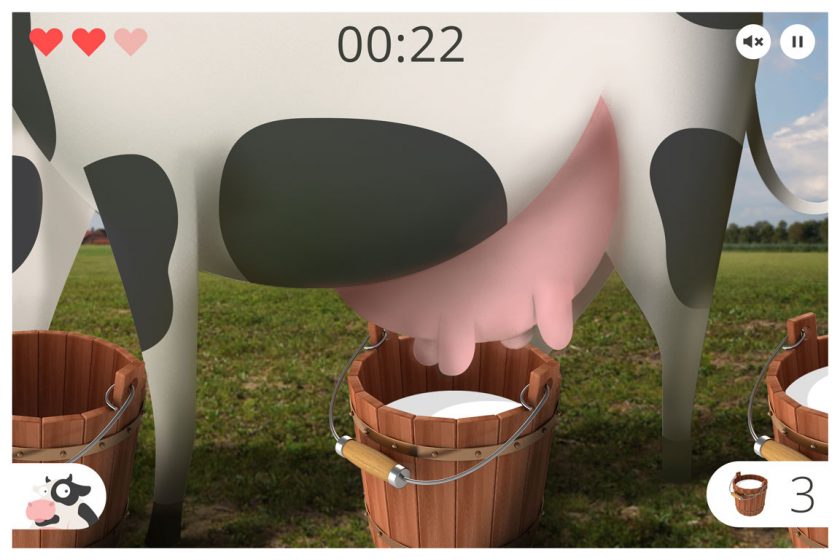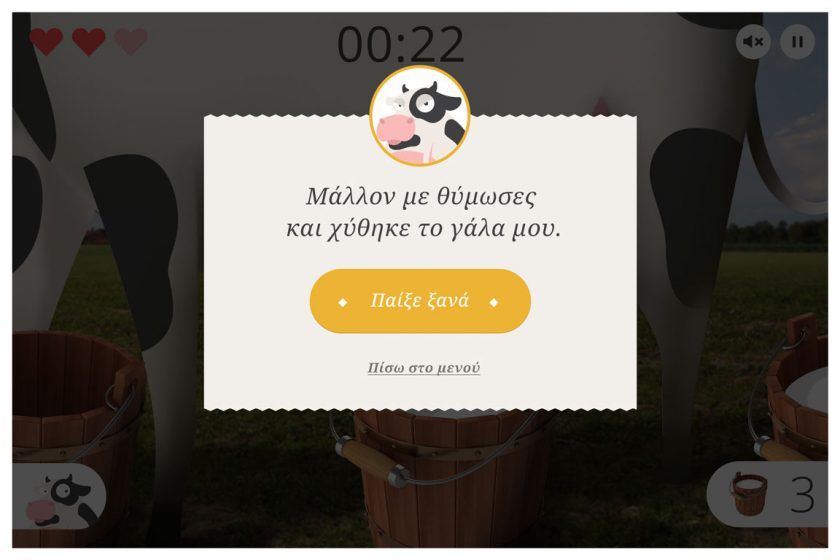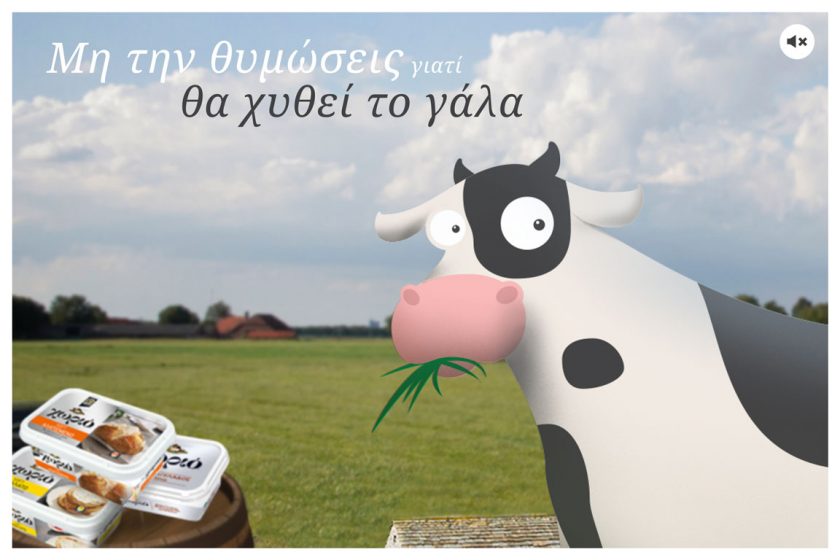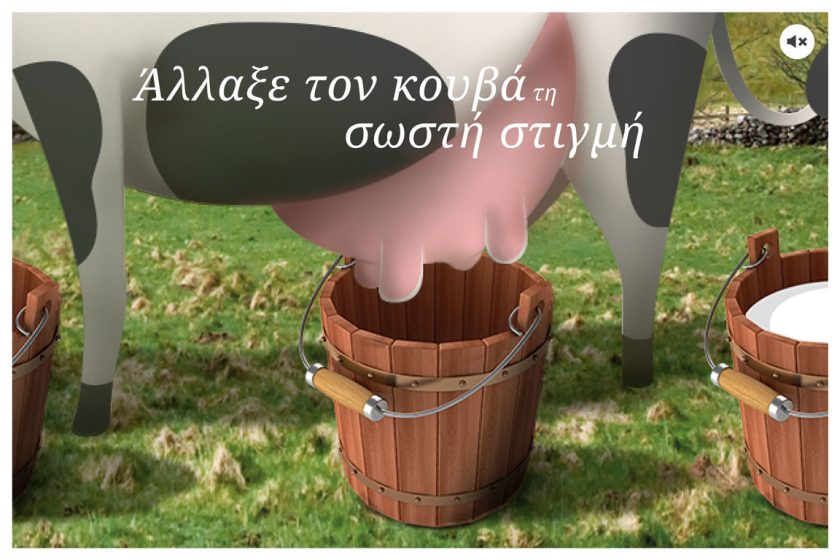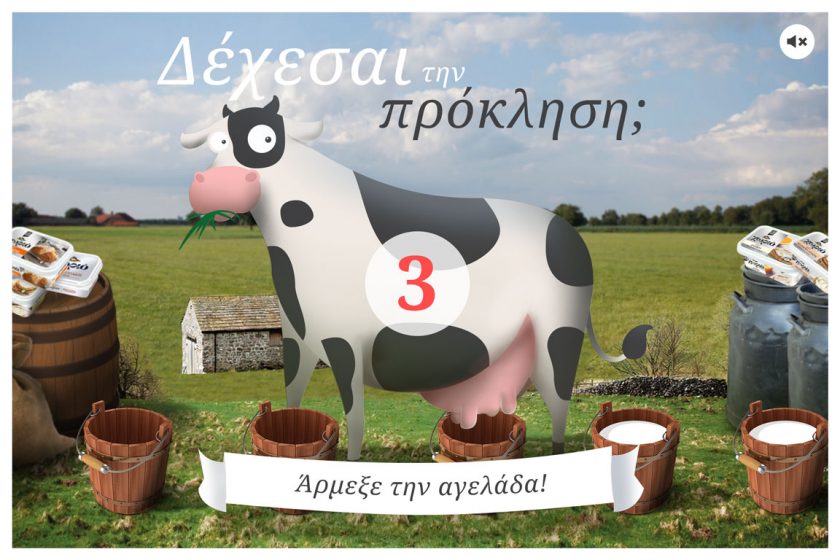 NUMBERS
10%
conversion of visitors to web game palyers
12,500
players of the "milk of the cow" web game
1,6+ M
unique facebook implressions (approximately 25% of the Greek users currently on Facebook)
24,6+ M
google display ads: ompressions (approximately 45,000 clicks)
65,8+ M
facebook ad campaign: impressions
65,1+ K
facebook ad campaign: clicks
Hey there! You are now watching the BETA version of our website ;) Coming back soon with our full one!