A modern rebrand based on tradition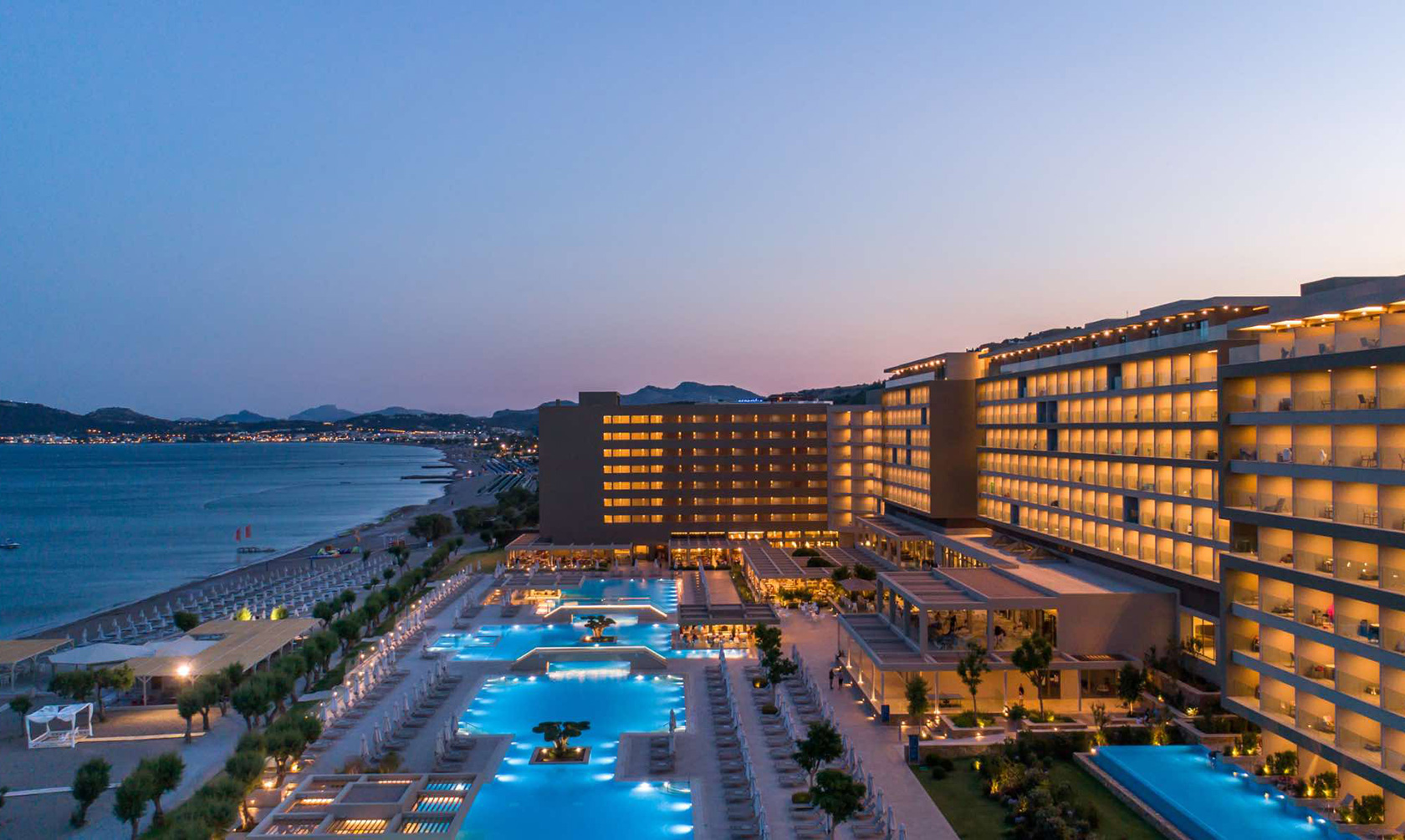 Rebranding a classic
When Amanda Colossos, a well known and loved resort in Rhodes, went through a massive revamp, Interweave was asked to redesign the main branding elements to reflect the resort's new era. What we came up with is a summation of Rhodes' history as well as the values of Amada Colossos, through minimal, sleek and modern geometrical typography.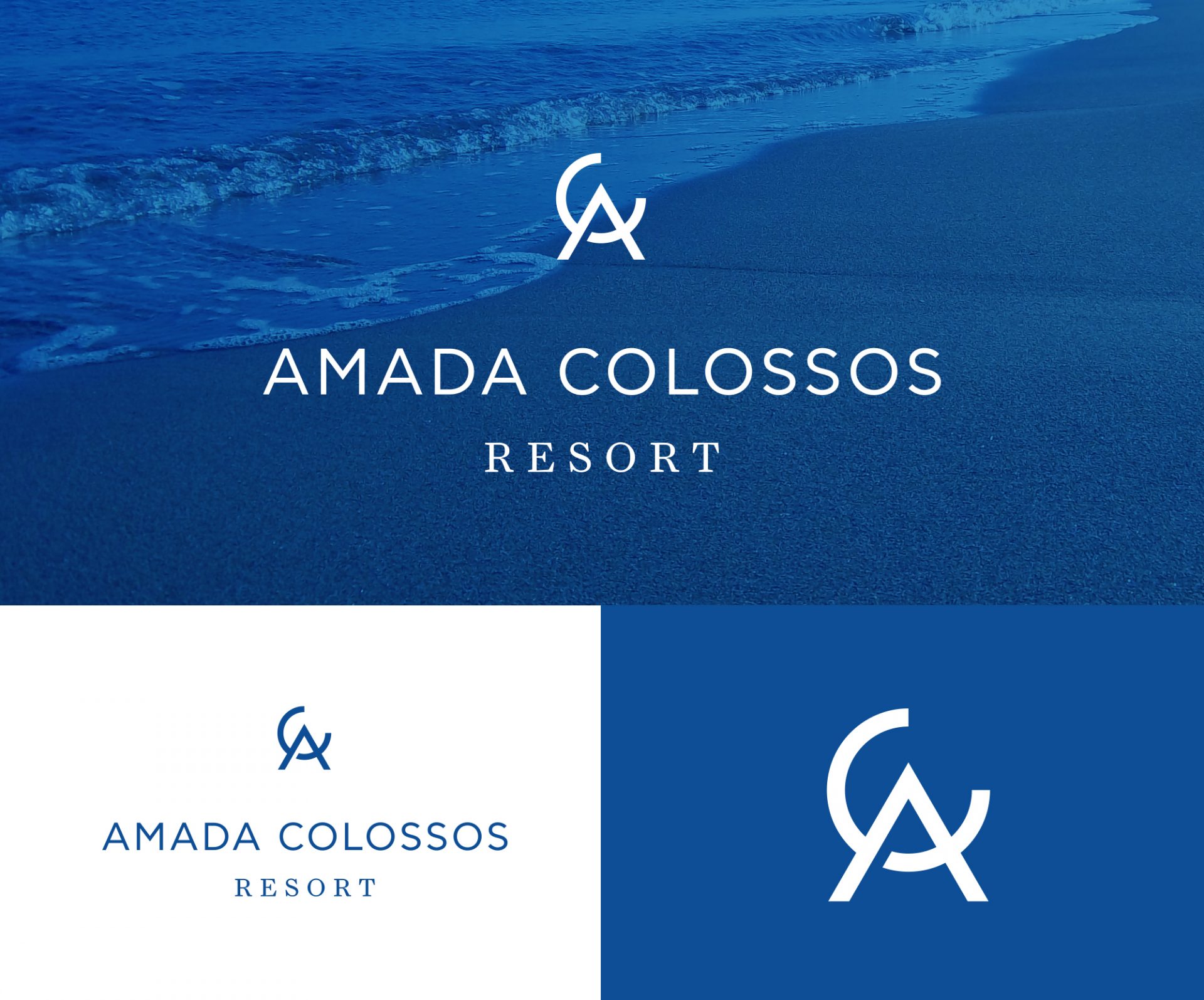 Drawing inspiration from ancient history
What is Rhodes' history all about and how is it relevant to us today? What values should you uphold if hospitality is your trade of choice?
These are some of the thoughts that we played around with when creating the new visual language for Amada Colossos Resort, an all-inclusive hotel experience in Rhodes.
The logo itself manages to tell a whole story with the use of a handful of beautiful, clean lines. Look closely: can you see Colossus himself standing tall over Rhodes Harbour?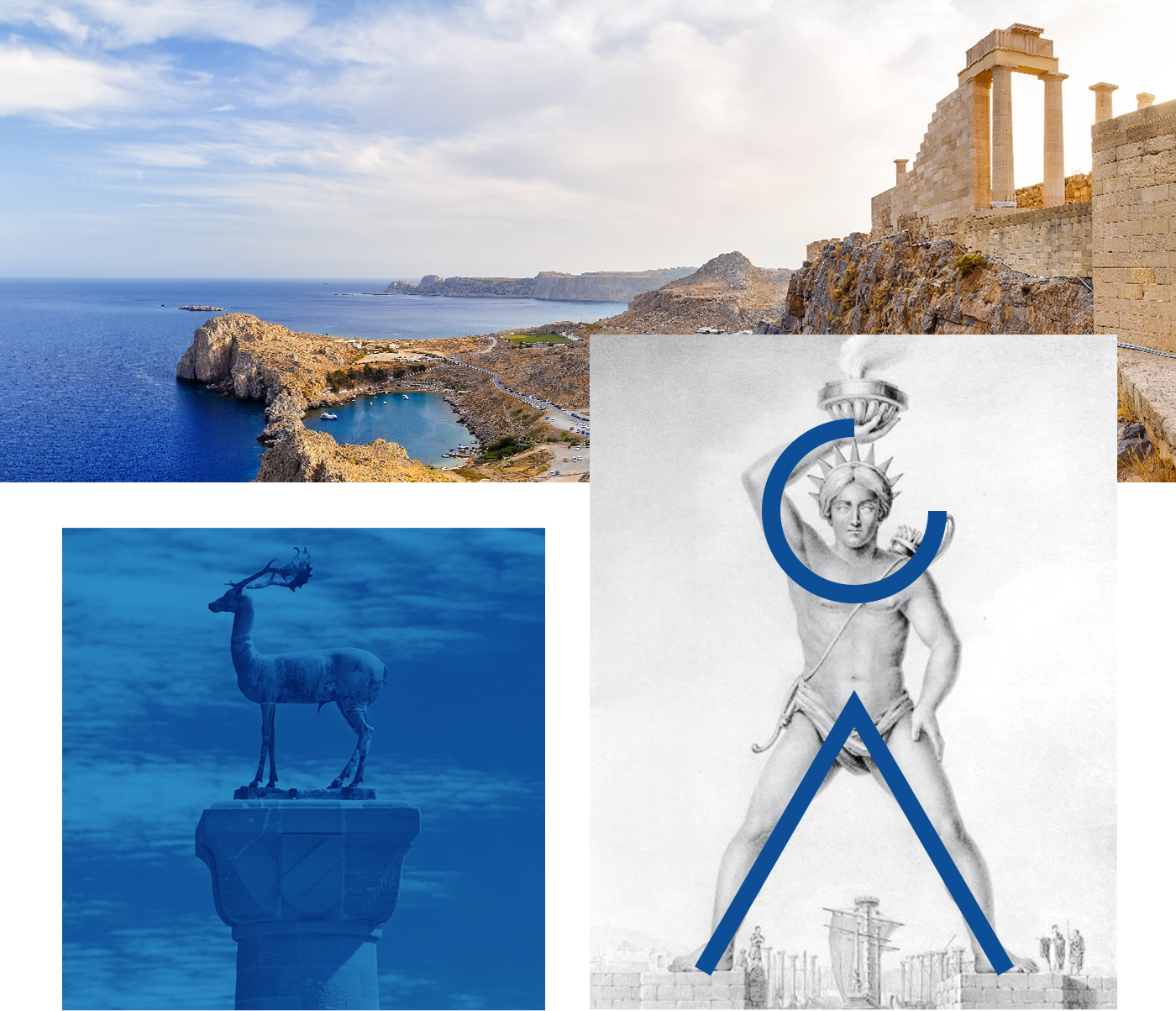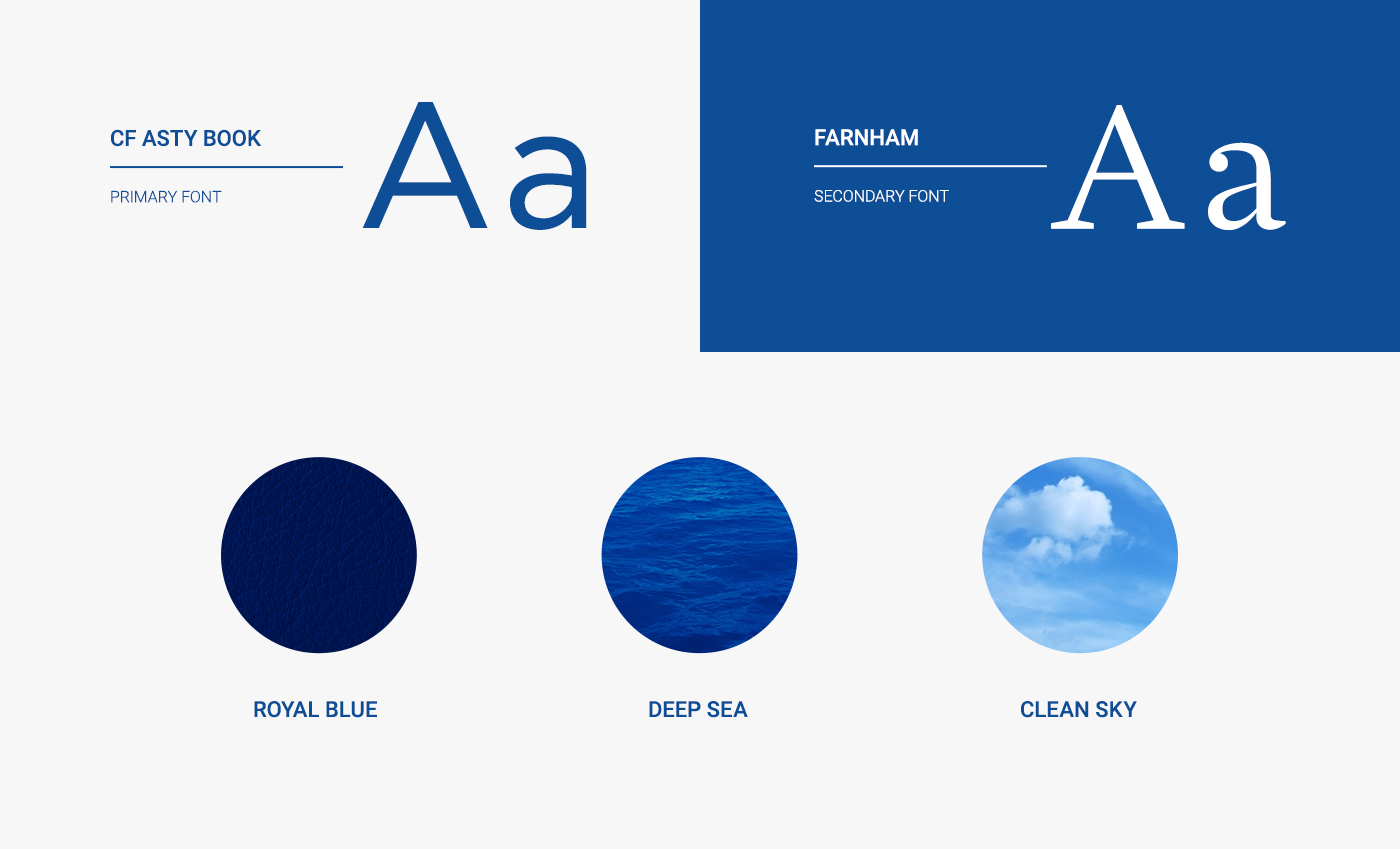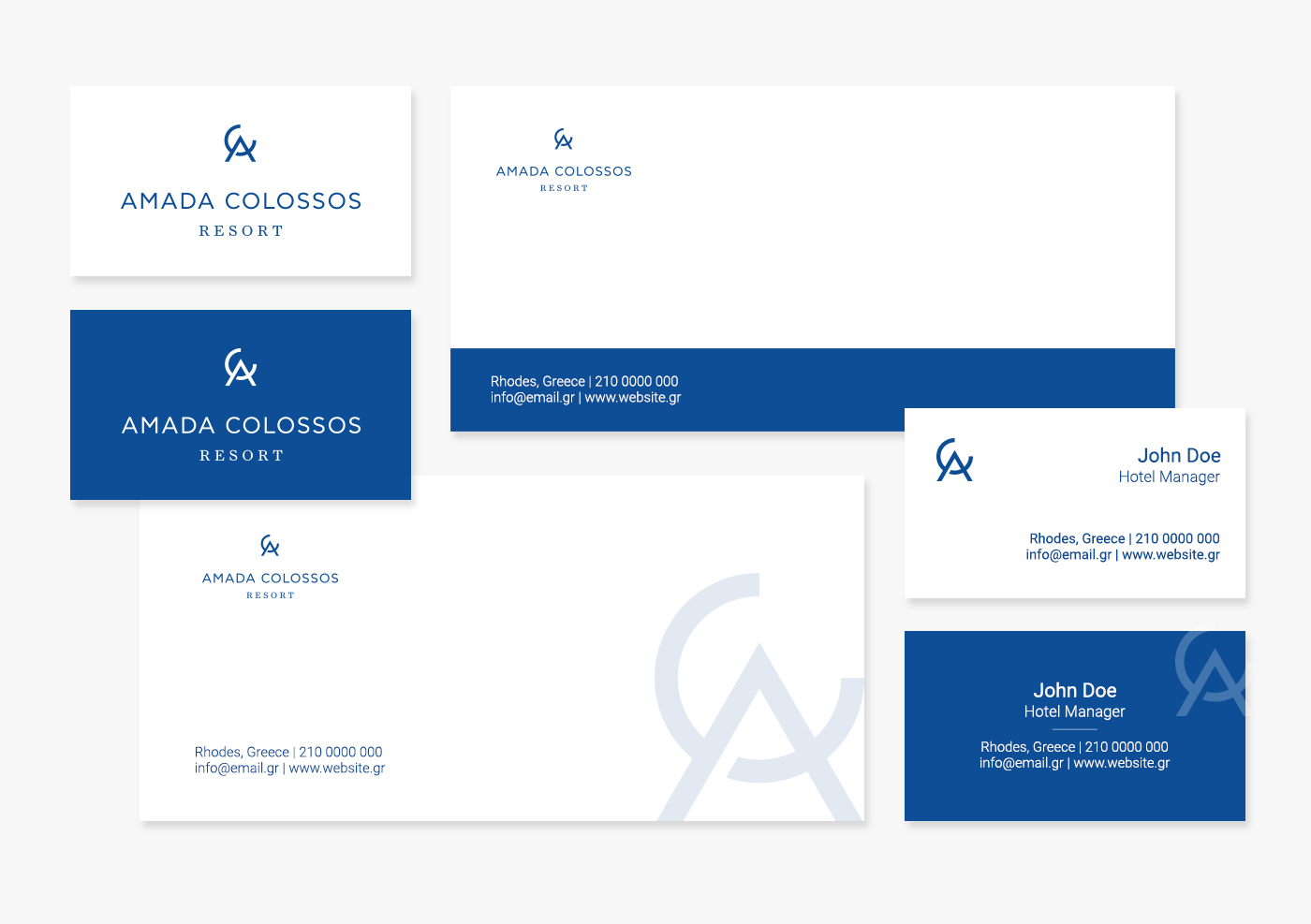 Blue is the warmest colour
Our colours of choice: Blue and white – the colours of Greece as they are known the world over: the colours of the waves of the Aegean as they softly swirl and splash under the playful winds, the colour of the sky when the sun reaches its high point, and more than that: a colour that we know inspires values like trust, calmness and reliability; a steady hand. The hand of hospitality.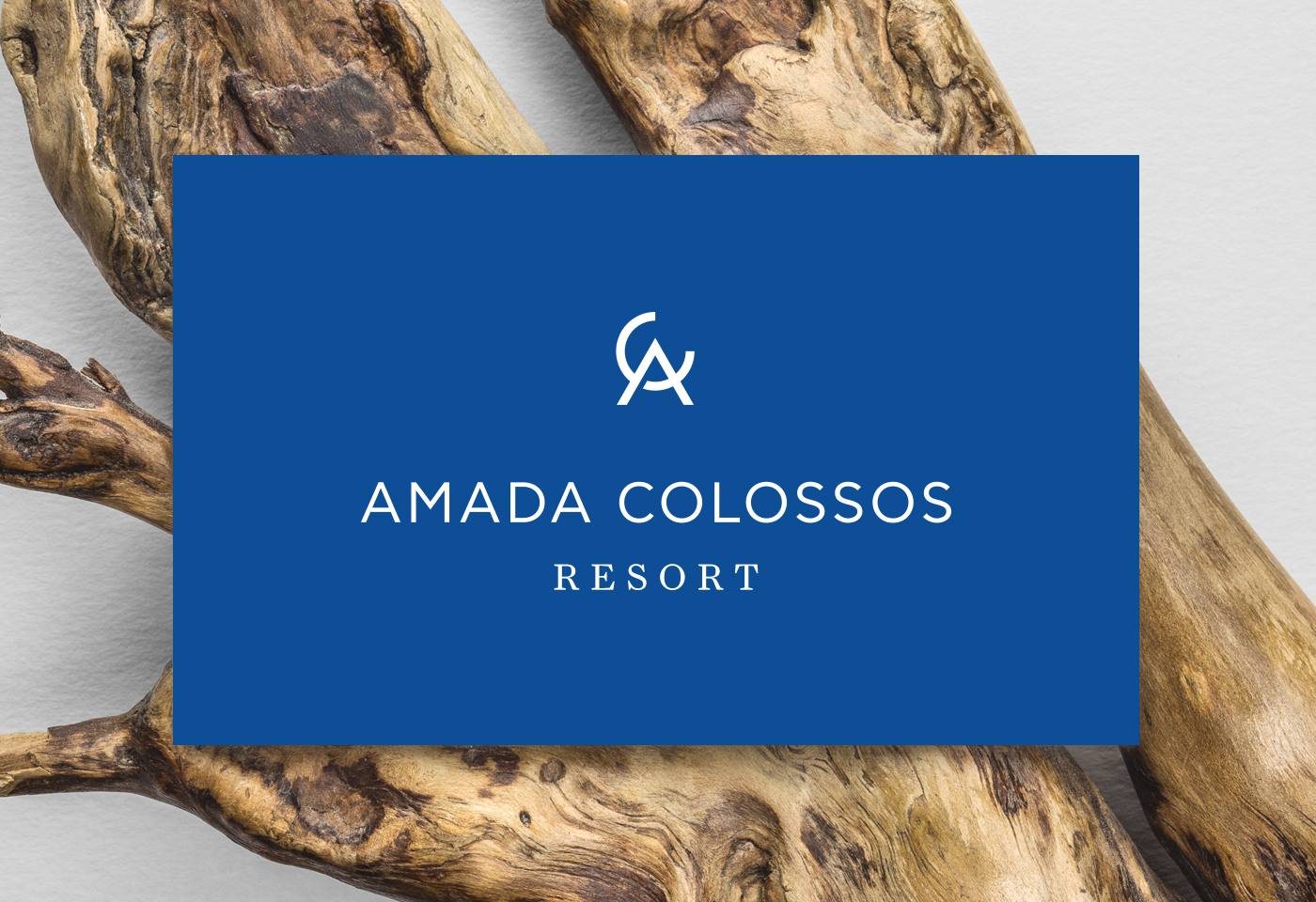 Hey there! You are now watching the BETA version of our website ;) Coming back soon with our full one!