Insights. Intelligence. Infographics: All that captivates and excites Interweavers is here, in our stories. Check them out!
How museums are embracing immersive experiences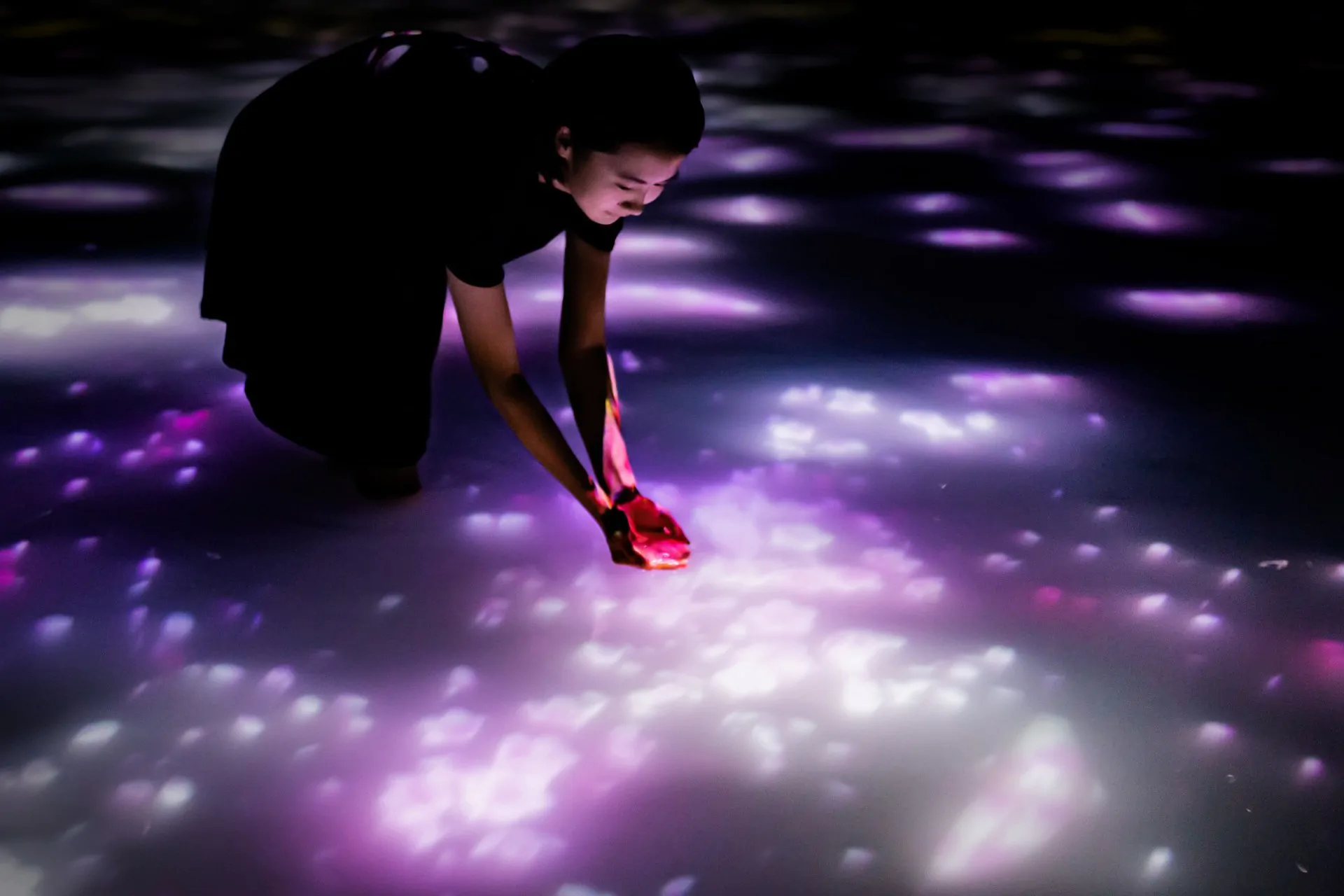 Gone are the days of static, one-time, non-interactive displays in Museums and Galleries. The need to attract younger audiences, enhance visitors' experience adding more action and duration while transforming a single visit to a memorable event that involves both sides, has forced the Culture Industry to embrace new ideas, integrating digital and portable technology in their exhibition spaces. The organizations that have taken that step to the future, have rapidly transformed a simple visit to the Museum to a fascinating exploration that involves all senses, launching a new era in the experience, emotional connection, and perception of History and Arts as we know it. Adopting new technologies offers a new potential and a range of ways for visitors to delve into immersive experiences and engage in narrative context for artifacts and objects, creating new spaces for exploration, boost attendance, education, and action in a gallery or museum. Here are some standout examples:
This is your collection. Please touch the art:
An unprecedented experience awaits visitors of the GalleryOne at the Cleveland Museum of Art, that allows them to reflect through the ArtLens mobile app, offering engaging interactive activities that are social and fun such as:
-Make a face to the app and it will display artworks with the same facial expression
-Imitate a pose from works of art, and a Kinetic motion sensor will measure how accurate the visitor-"model" was
-Draw lines on a touch interface to search the Museum collection
-Time travel to the original settings of the artworks
Responding to the Cleveland Museum's need to grow, this expansion achieved a significant reach to the Museum's audience. This once-in-a-lifetime interaction of visitors with the museum gallery through the app, allows them to use what they've learned to create and share their own museum tour, as well as browse tours from others.
When learning doesn't feel like a lesson
Bringing museum art, cultural heritage, and historical archives to life through experiential technology and AI; the Palace Museum example. Also known as the Forbidden City, the former Chinese imperial palace from the Ming Dynasty now houses the Palace Museum which offers a diverse, open Museum experience through interactive displays. The "Discovering the Hall of Mental Cultivation: A Digital Experience" exhibition, augments visitors' reality and encourages exploration through digital galleries and games such as having an Audience with a Minister, conducting Art Authentication, preparing Imperial Cuisine, reading Official Communications, exploring the Hall of the Three Rarities and dressing Imperial Attire. In one of the AI features, visitors of the Palace Museum can chat with one of the emperor's old ministers. After telling him, "I've gained weight", the wise minister replies, "If a superior man is not 'heavy', no one will respect him." This humorous talk with the old minister is one of the lively and engaging features of this gallery, that will stay in the visitors' memory.
Immerse into Art
When the sky's not the limit for immersive technologies, neither the floor nor the walls are; visitors can wander, explore, discover in a borderless world, full of colours, sounds, and surprises creating a world of art without boundaries, a museum without a map. The TeamLab planets in Tokyo is a fascinating world featuring a collection of installations based on the body immersive concept. Artworks transform with the presence and interactions of people, move out of rooms, communicate with other works, mix, and sometimes interweave with each other with no boundaries.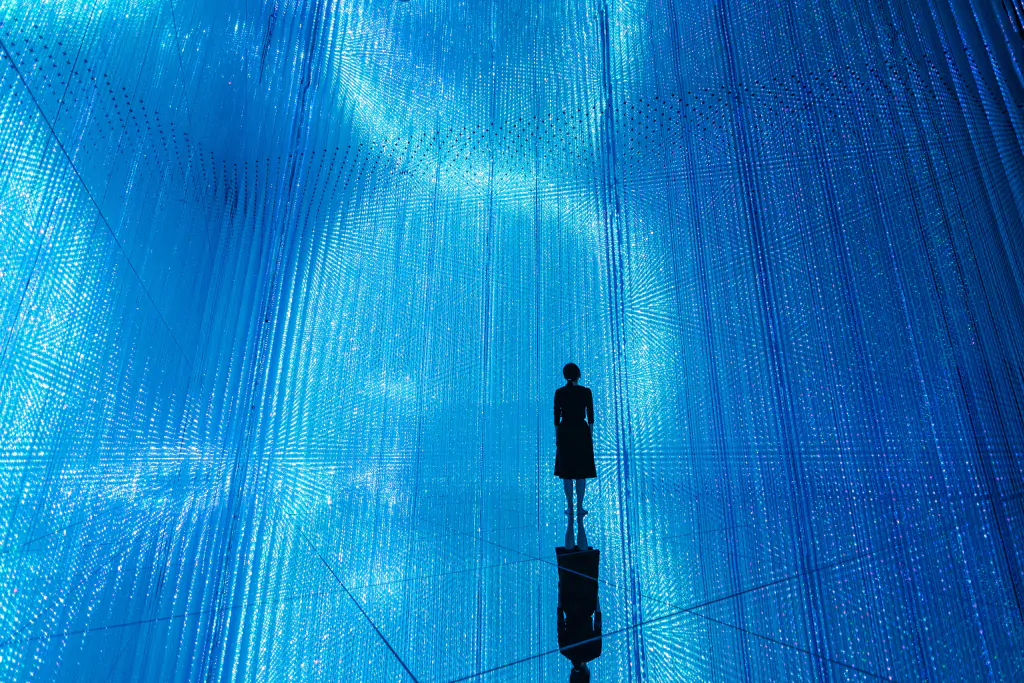 If these Walls could Talk – A Mixed Reality
The Immersive Storylab, in collaboration with the Centre of Architecture and Visual Arts, have created an interactive mixed reality prototype, that conveys visitors to the 19th Century jail in the iconic Unesco Heritage building St. Georges Hall. The project "If these Walls could talk", with the use of cutting-edge holographic capture technology, creates interactive performances with characters from the past, forming an experience that travels visitors back in time, to get a real essence of what it was like in a 19th Century prison.
Even though Digital and Physical Space, as well as the worlds of Art and Technology, exist on their own, they are not words apart. They can always blend, interweave, interact and be part of a greater whole, introducing new exciting, infinite experiences. When new limitless horizons to immerse oneself are already open, makes the "Sky's the Limit" feel obsolete and actually a limit itself. With this in vision, we are intrigued and excited to rethink what the future of a Museum or Gallery could be.
cover photo: courtesy of teamLab, ​
Drawing on the Water Surface Created by the Dance of Koi and People – Infinity​, 2016-2018, Interactive Digital Installation, Endless, Sound: Hideaki Takahashi, © teamLab