Insights. Intelligence. Infographics: All that captivates and excites Interweavers is here, in our stories. Check them out!
#COVID19WarMarks: A donation campaign that gives donors tribute artwork.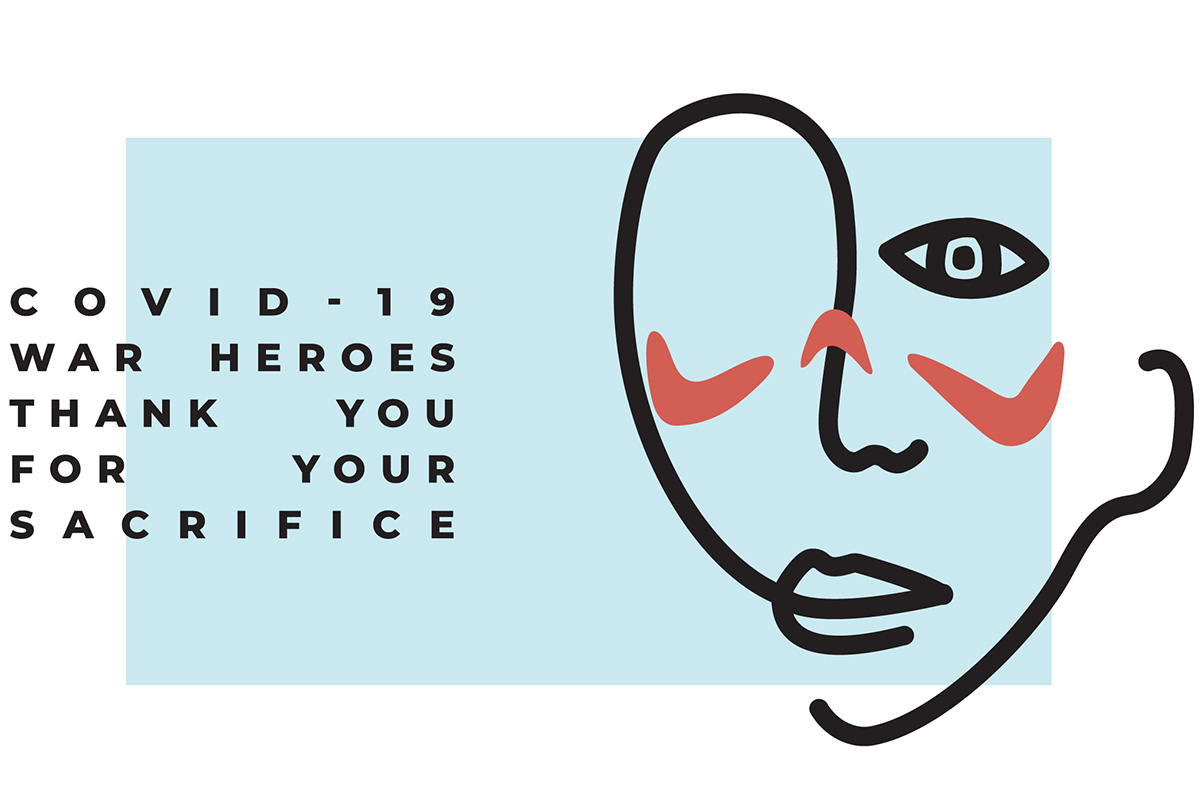 We truly care. We care about people, and we care about communities. We care about what is happening in the world. This is our philosophy, So, when the United Nations announced an open brief for campaigns, ideas, and initiatives against the covid-19 pandemic, we decided it's time to act and do our part. We created a fundraising campaign for the benefit of the International Medical Corps, a non-profit organisation that is fighting this worldwide crisis through the training and protection of frontline health workers, the deployment of medical supplies and triage stations and other community outreach engagements.
Over the past few months, we've been witnessing the sacrifice of the frontline health professionals, now having to live with blemishes and scars on their faces on a daily basis from their protective equipment. The war on this pandemic is leaving them with physical marks. This symbol of their struggle – the long hours, the harsh conditions, the courage in the face of this unrelenting virus – should never be forgotten. We've thus created the War Marks artwork, as memorabilia tribute to their sacrifice.
Upon donation, donors can download the #COVID19WarMarks artwork; the high-resolution artwork can be used to make their own personal memorabilia of this amazing group of heroes, and their honorable struggle.
We are not stopping there though. We are planning to expand this campaign by inviting more artists and designers to contribute artwork for our cause, and create a vibrant collection of tribute art, to reach as many people as possible, and collect as many funds as possible.
The #COVID19WarMarks will be live and collecting donations until the pandemic status ends.
Want to donate?
Head over to our fundraising page here: charity.gofundme.com/o/en/campaign/covid-19-war-marks
Want to stay connected and learn more about the campaign?
Follow our instagram account here: www.instagram.com/covid19warmarks/