Insights. Intelligence. Infographics: All that captivates and excites Interweavers is here, in our stories. Check them out!
Making Grecotel Hotels and Resorts grow
Seeing our tagline every day, it is easy to perceive it as just another corporate slogan – but this June it came to life in a most fulfilling way: through training a diverse, smart group of Grecotel Hotels and Resorts hotel employees and executives on the secrets of digital marketing and social media, then watching them make their first (very impressive) steps into the digital realm.
Featuring some 30 properties all around Greece, the Grecotel group operates social media pages for all of them. Up until this summer the (no small) feat was performed centrally, by the marketing department social media administrator in collaboration with Interweave. But, as we have been moving with the group steadily into its digital future, this centrally operated model was no longer sufficient – in more ways than one.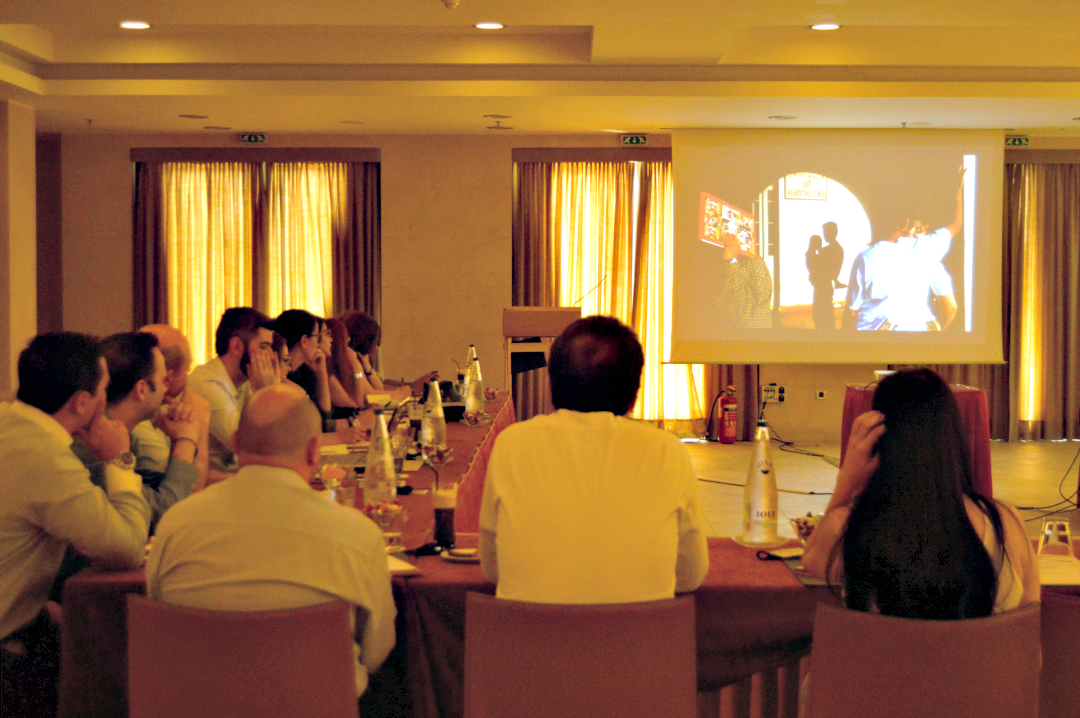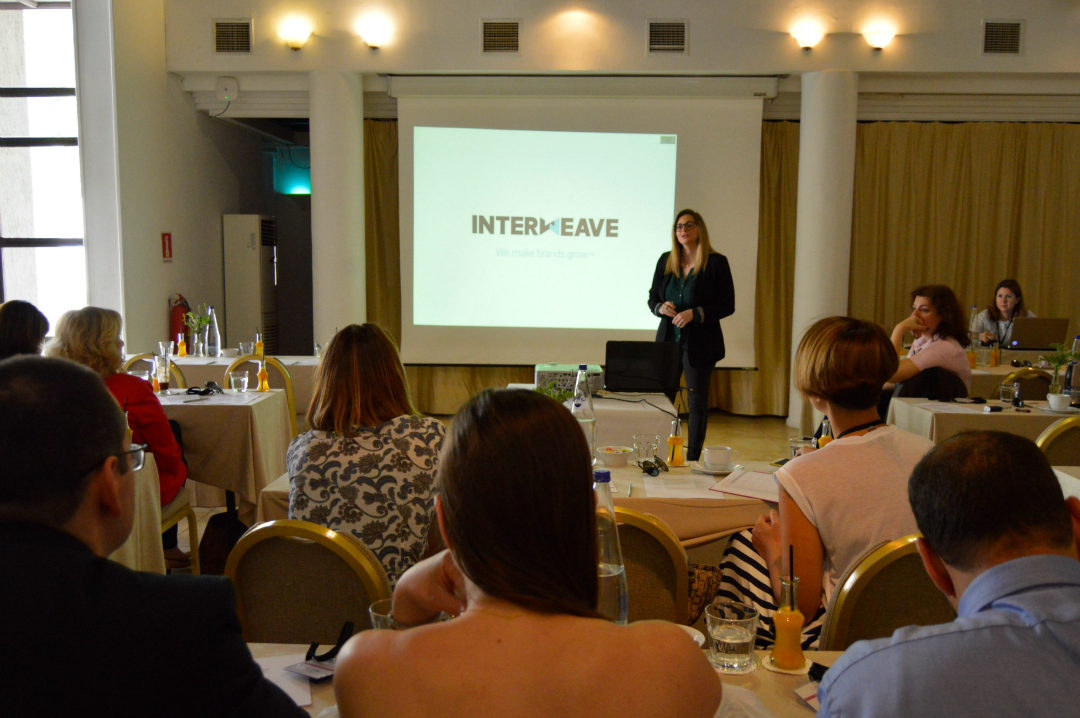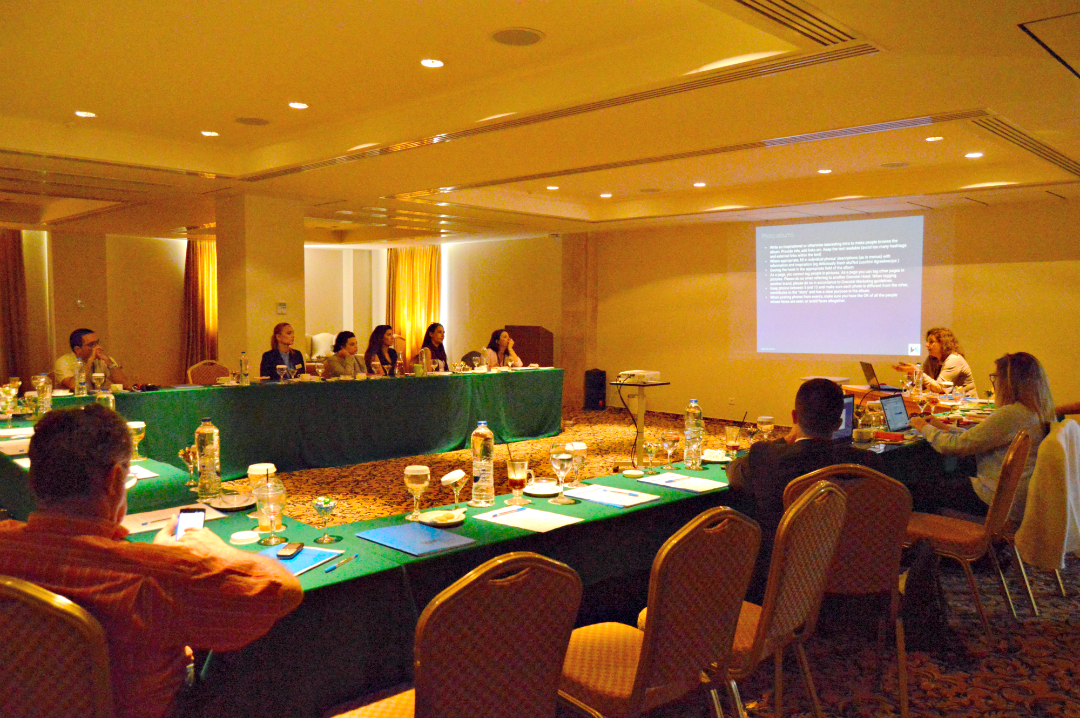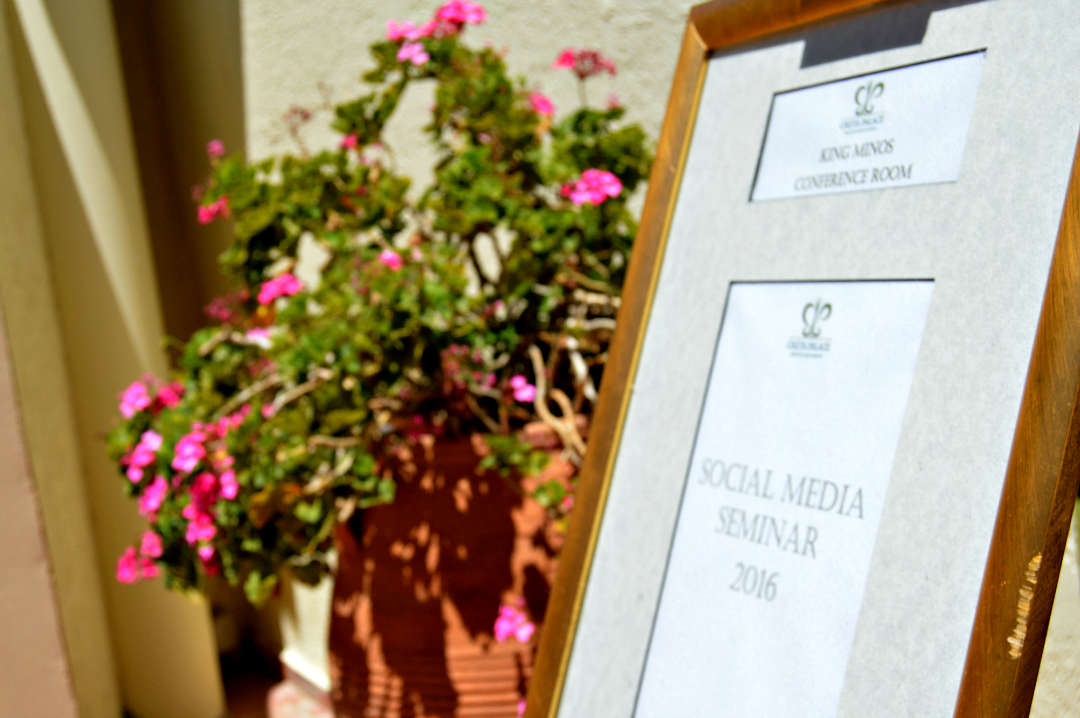 One of the long term strategic goals we have set for the Grecotel social media across channels and accounts, is to build strong relations with their communities, extending the experience of the Grecotel hospitality into the digital world. To do that, the individual properties pages must be managed by people from inside the hotels:
this is the only way to accurately and timely communicate the Grecotel experience as it unfolds, as well as to serve guests and potential guests in real time, through digital channels.
To that end, in collaboration with the Grecotel marketing and design departments, we designed and carried out a knowledge-packed, two-day seminar whose curriculum included digital marketing principles and strategy, the latest intel on social media trends in travel, social media management, a digital photography and photo editing with mobile devices workshop, social media content design and development, social media copywriting, one-on-one copywriting exercises and much more.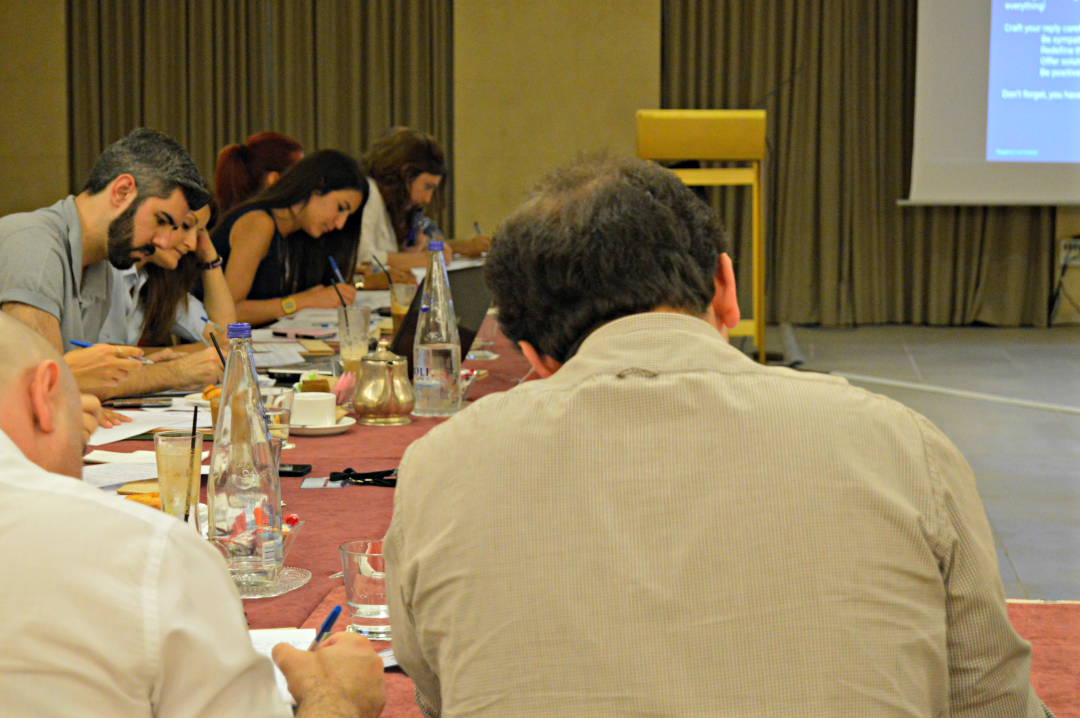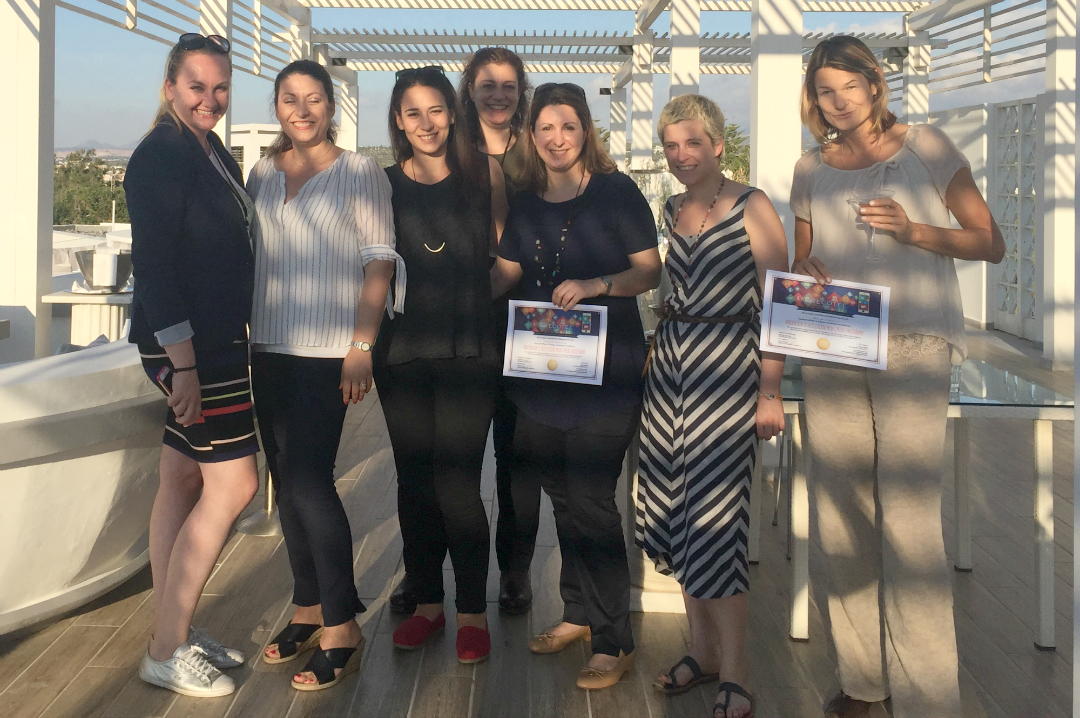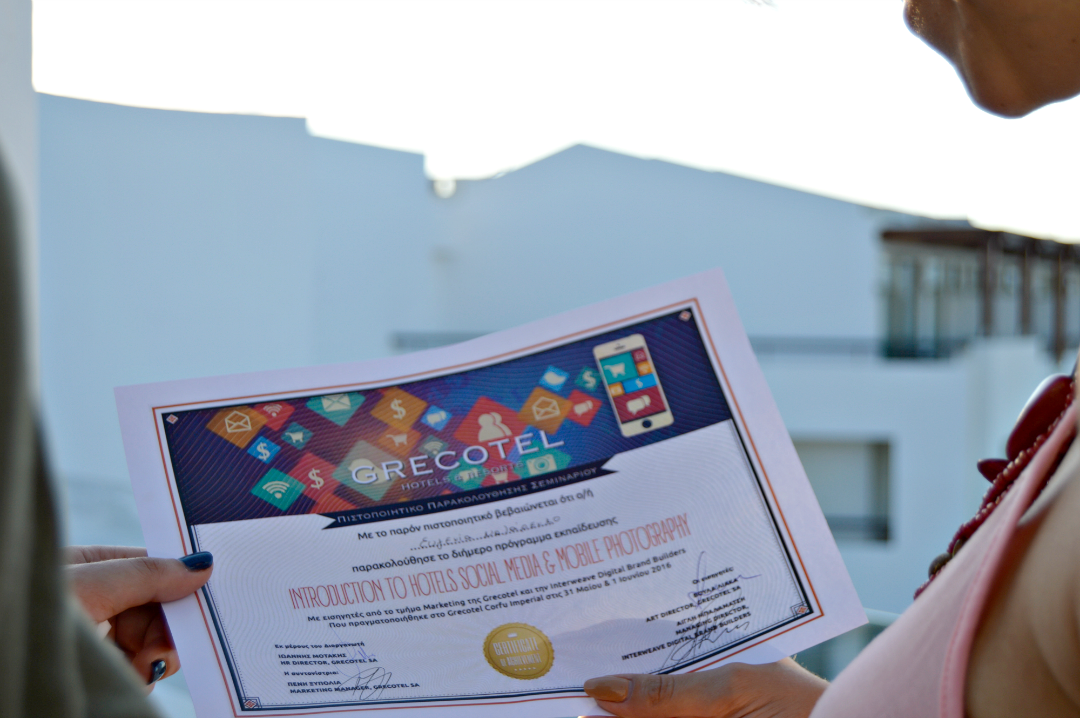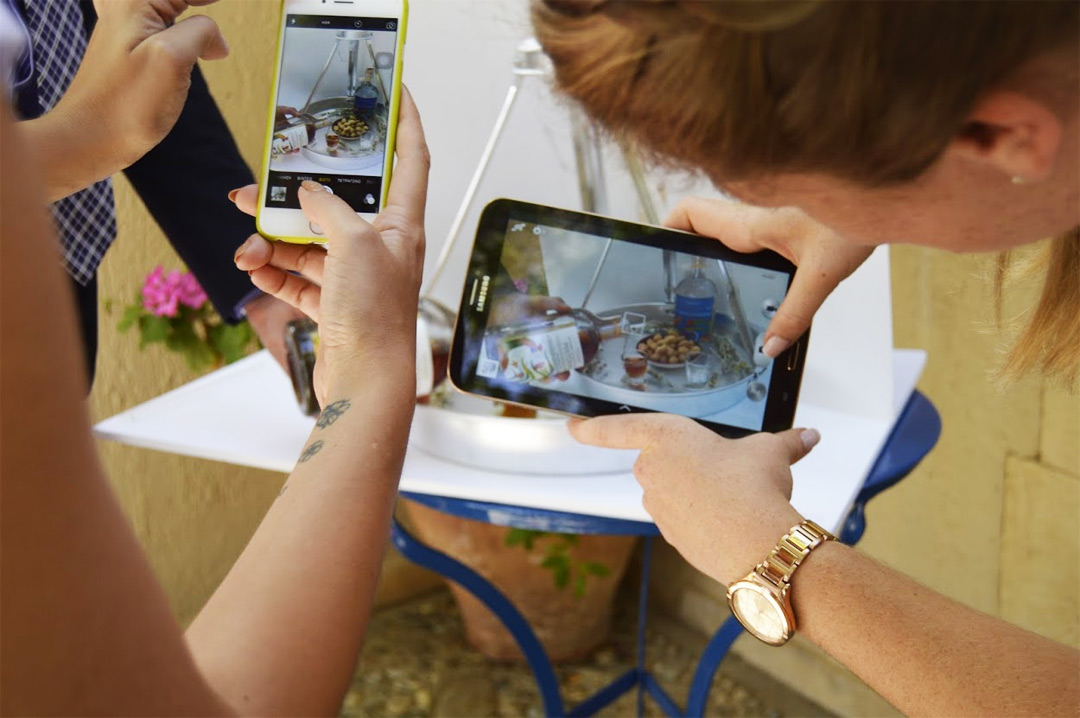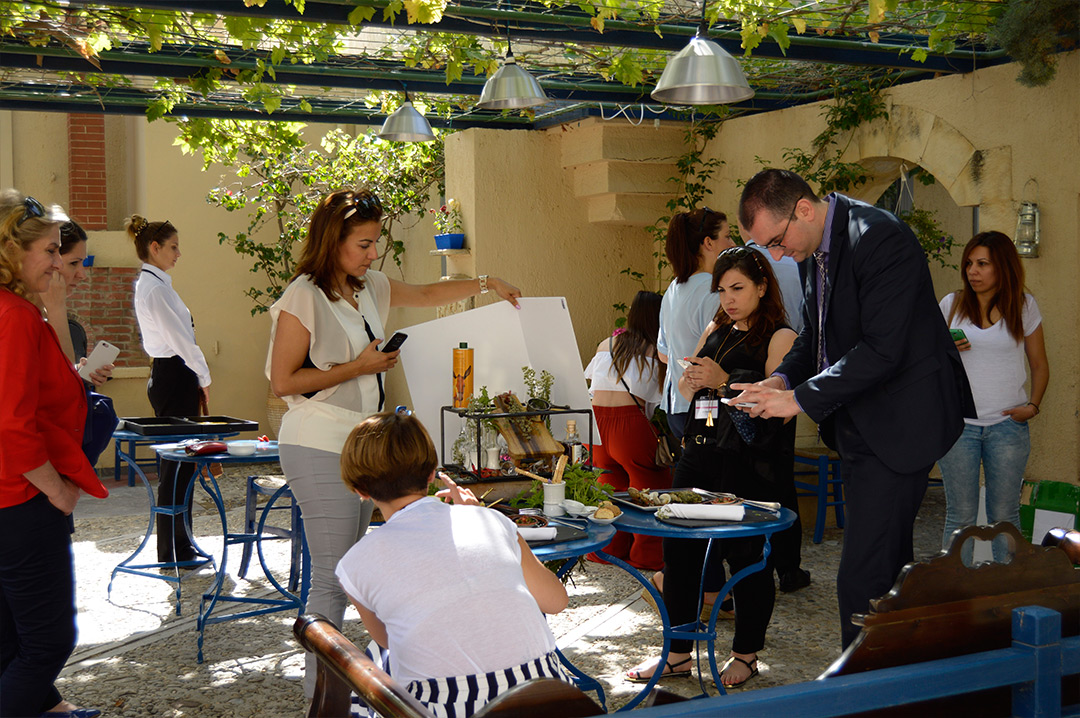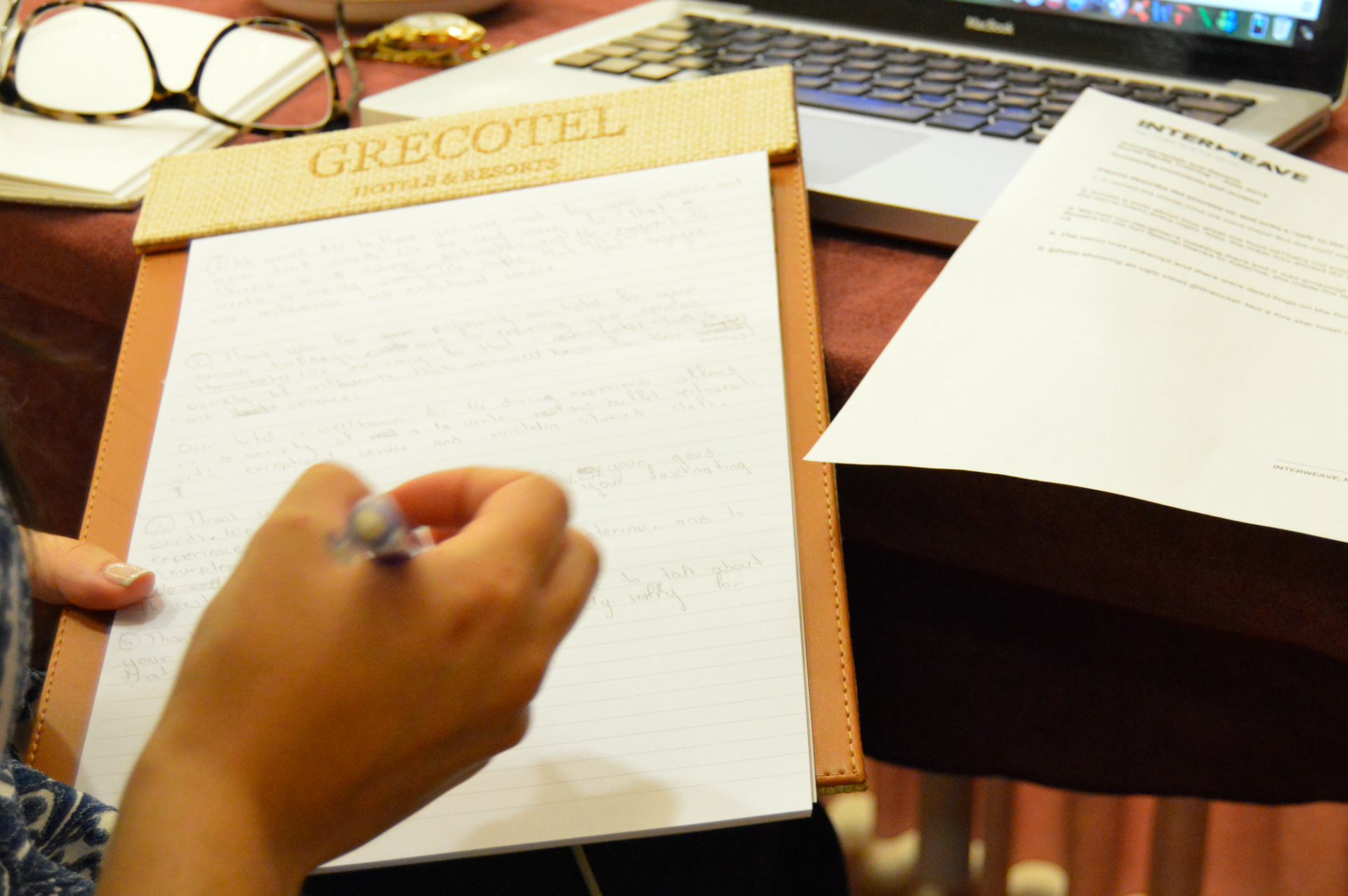 The goal was to prepare the hotels' social media teams, made up of hotels' employees, to take over their respective social media pages and run them efficiently, in line with the group's marketing goals and strategy, aiding the individual hotel's marketing and sales goals. The "share if you like this sunset photo" approach is not our cup of tea – as it isn't our client's.

The "share if you like this sunset photo" approach is not the way we do social media – as it isn't our client's.
Then, throughout June, we travelled to select locations around Greece, to meet with our "students": the seminar was repeated four times, in Crete, Corfu and Athens, so that all those interested could attend. And attend they did! More than 40 employees and executives in total attended the seminars, including hotel managers and the group's HR department, keeping notes and asking questions, toiling over copywriting exercises, invading kitchens to take photos of chefs and dishes, running to shoot the elusive "blue hour" photo, mastering the "pencil-in-mouth" technique (trade secret!) and ending the two-day, 10hour per day seminar exhausted but filled with ideas about amazing posts that would tell the world about their amazing hotels.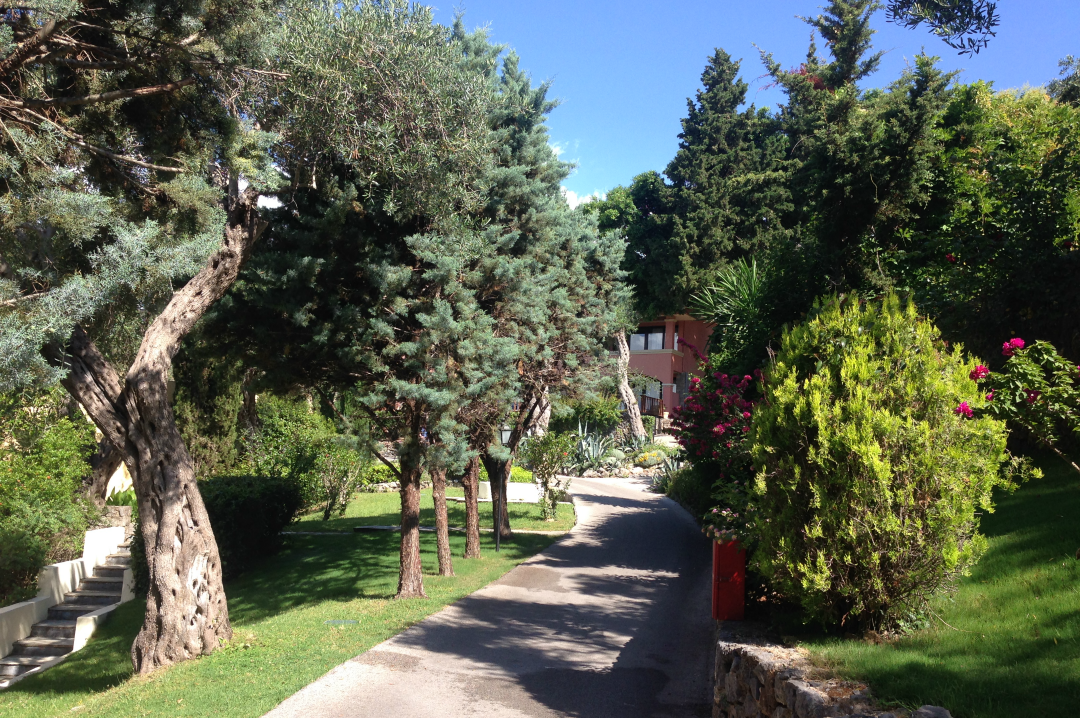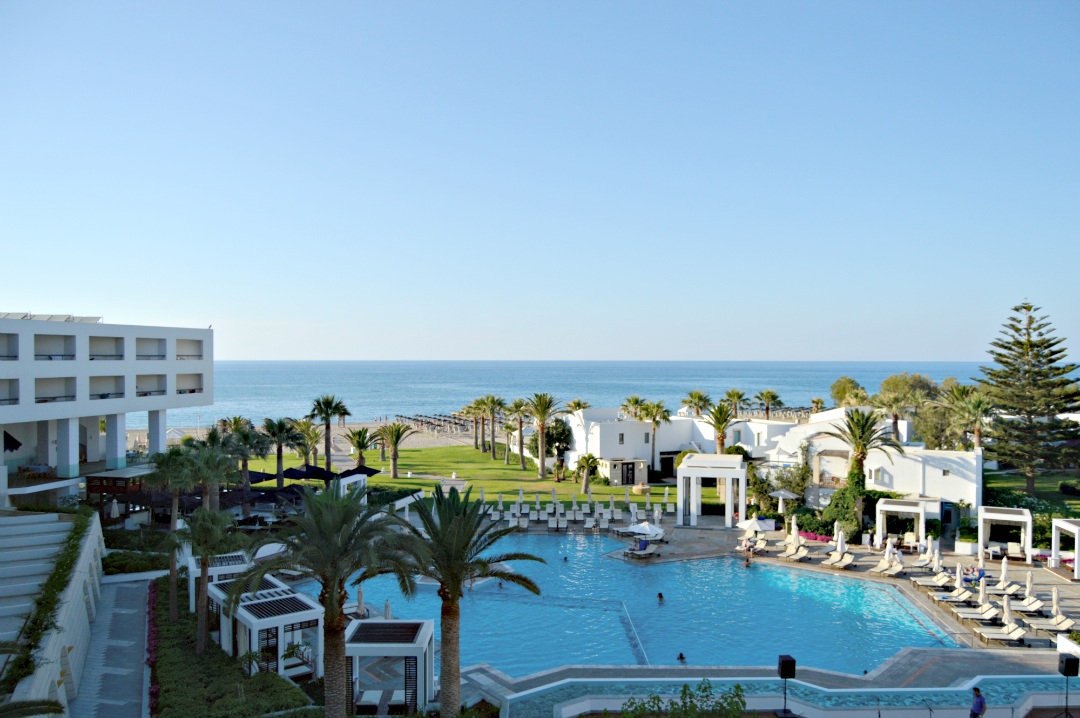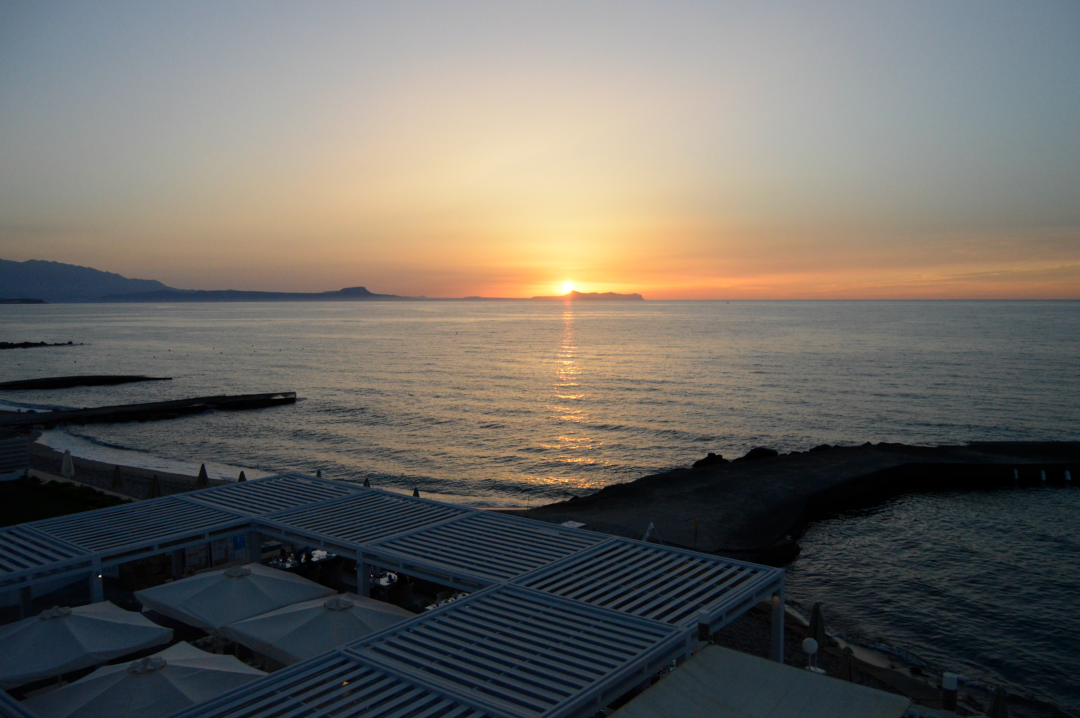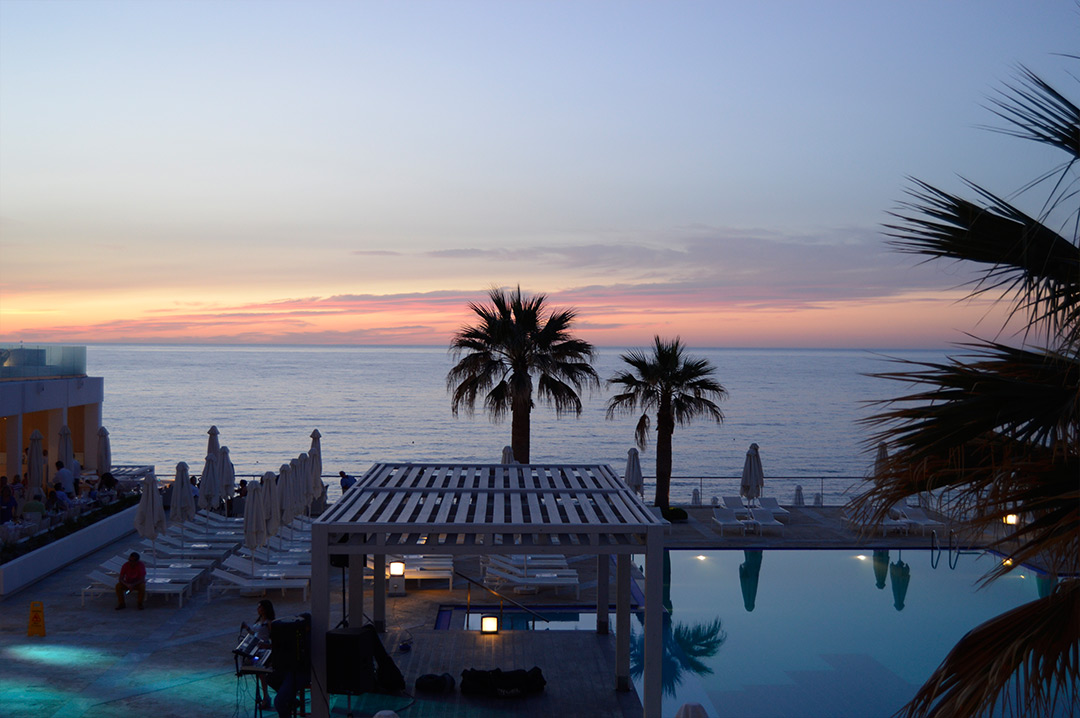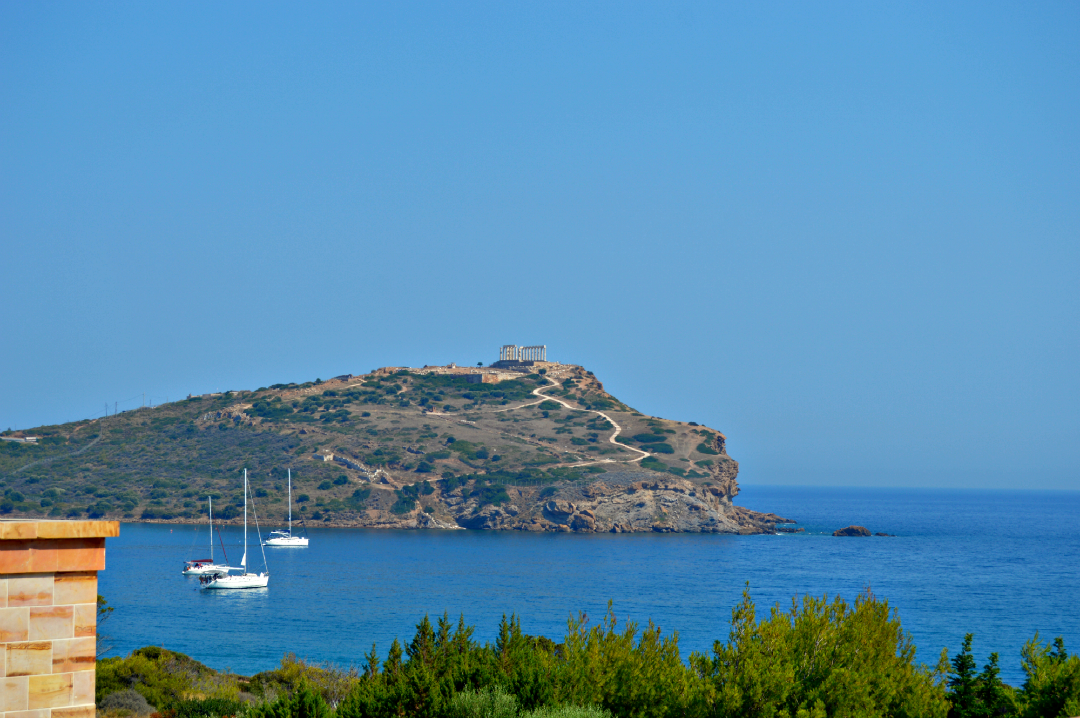 In between seminars, we designed content calendars and commented on tens of potential posts fine-tuning them and selecting only the best to be published, while Grecotel's design department evaluated tens of photographs to make sure they comply with the brand's identity. Working with each hotel team and the marketing department, we designed more than 20 different content strategies, one for each hotel, according to their goals and audiences. Plus, we took some time to recuperate from all the endless, amazing gourmet breakfasts, lunches and dinners Grecotel served us while on location… And then we started over.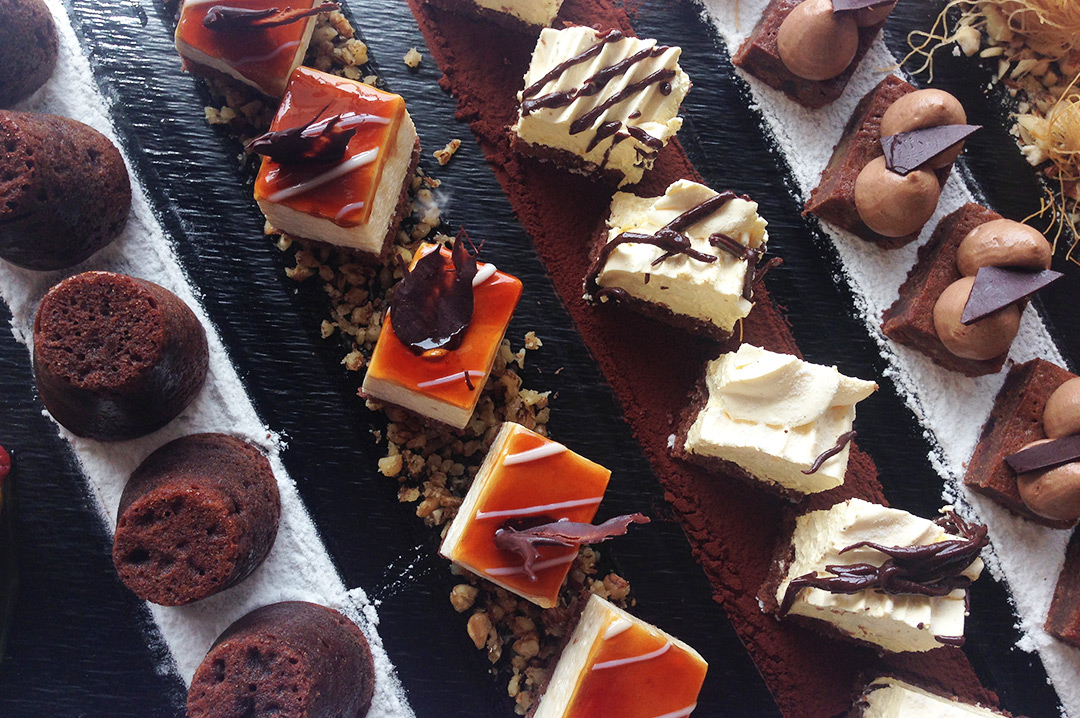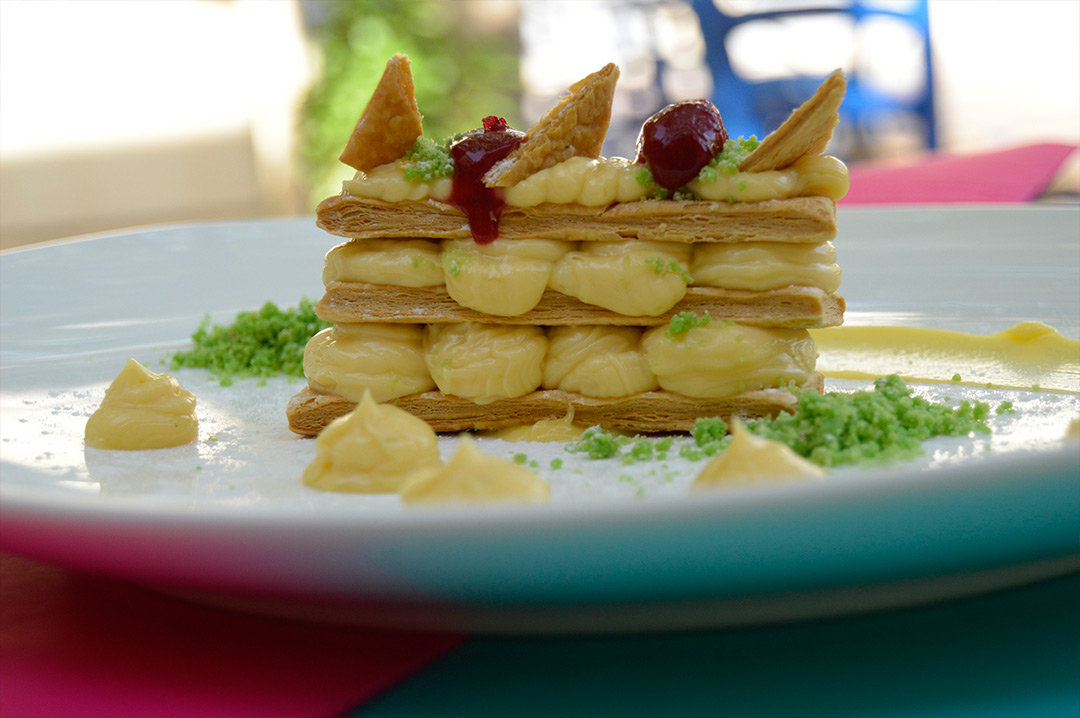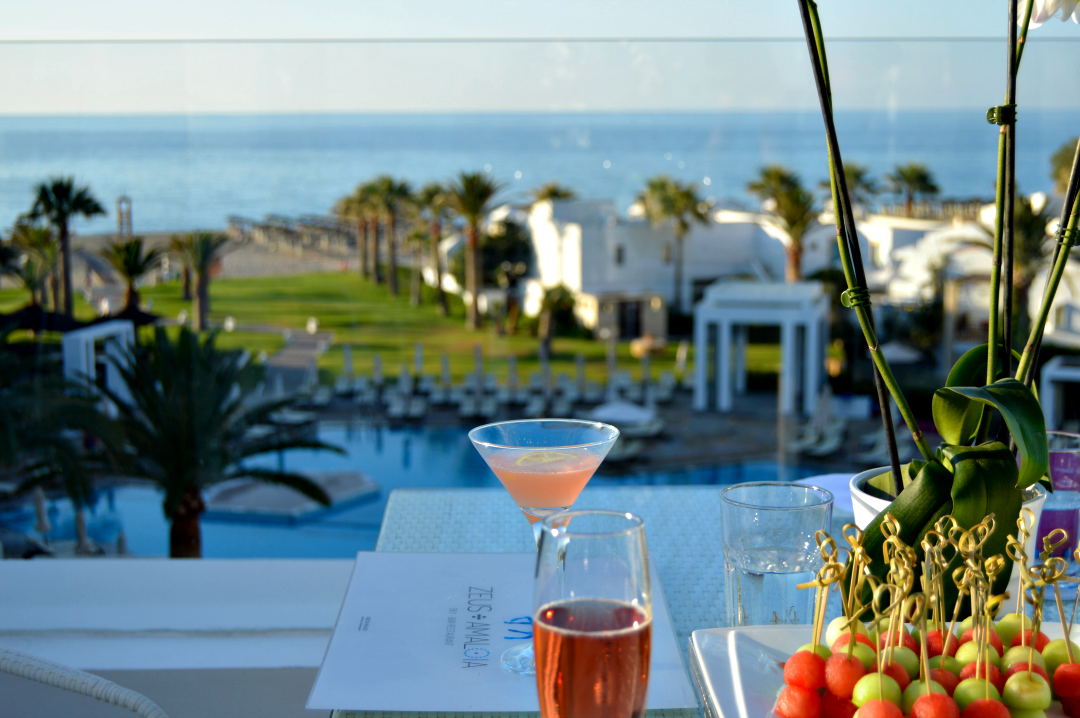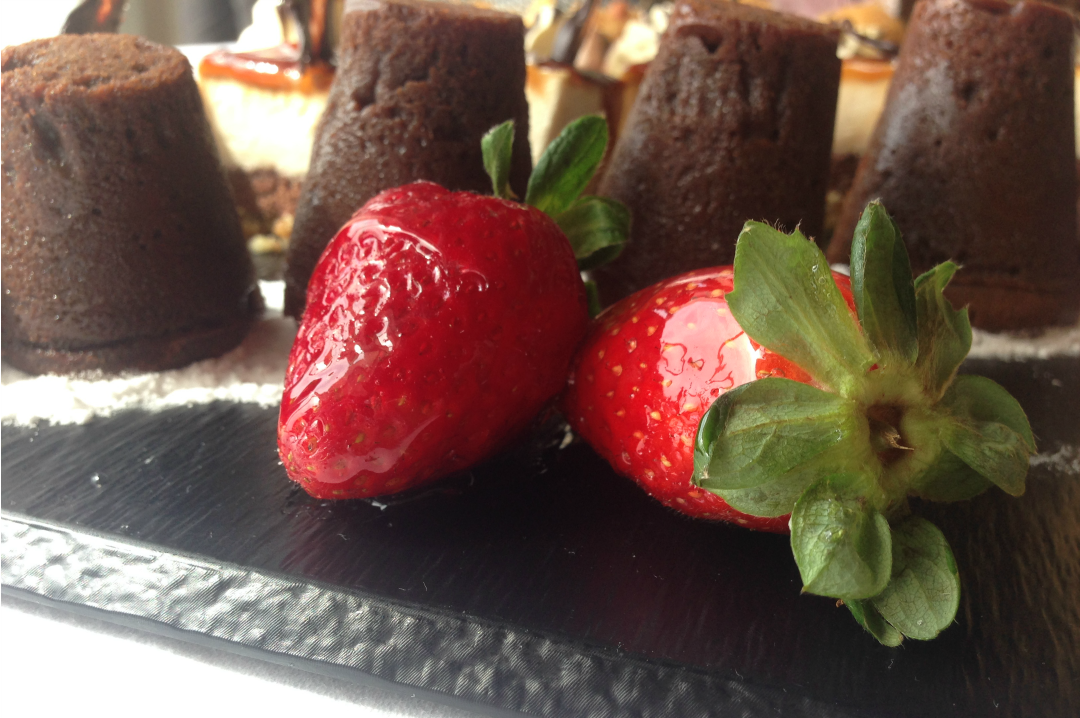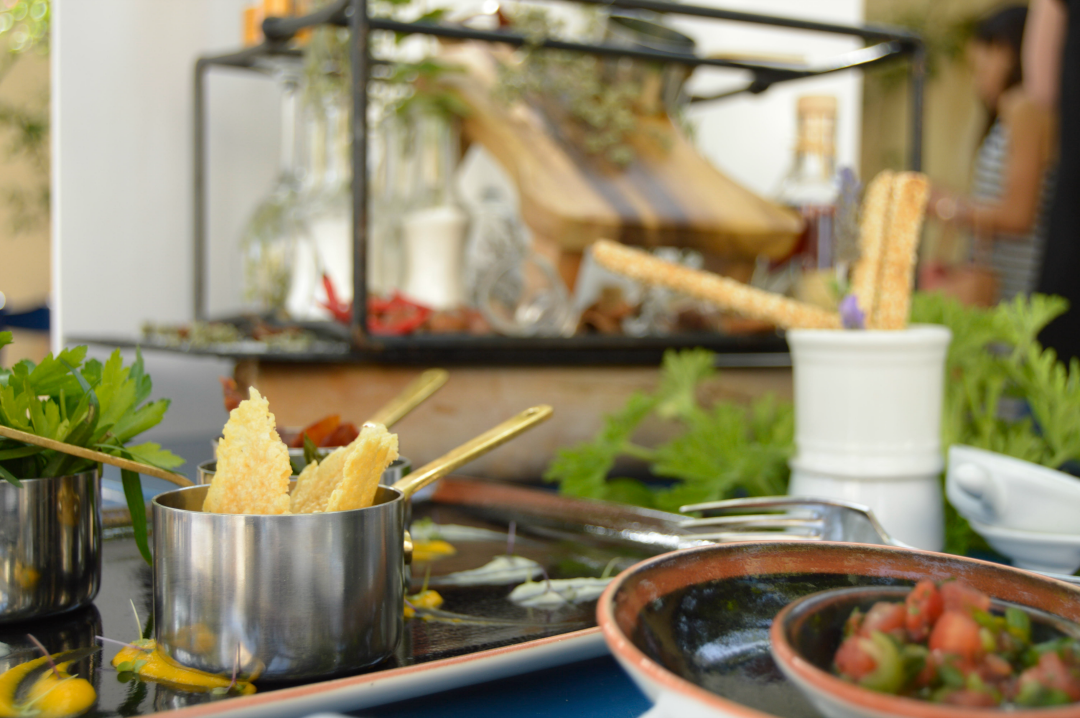 So, how did we make this brand grow?
It grew a bit when hotel managers and chefs composed five different posts with the same photo, each to serve a different marketing goal.
It grew a bit more, when the first "graduates" created their second month content calendar – and it took no time for us to revise it.It grew some more when guest relations executives and front office managers designed their first online activation.
And then it grew considerably more when our trainees became the team that manages the social media pages of several Grecotel Hotels and Resorts, creating wonderful little stories out of words and photographs, making social media fans feel like Grecotel guests and driving online engagement.
☺
—
We would like to thank everyone at Grecotel Hotels and Resorts who made training such an amazing hospitable experience for all of us at Interweave: Mr Y. Tsichlis, Director of Marketing, Ms P. Xypolia, Marketing Manager, Mr Y. Motakis, Operations and Humans Resources Manager, Ms Elisa Petraki, Recruitment and Development Manager, the Grecotel marketing and art department employees with whom we worked to design and carry out the training sessions, all the trainees, and of course the welcoming General Managers and the amazing staff at Grecotel Corfu Imperial, Grecotel Eva Palace, Grecotel Creta Palace, Grecotel Caramel, Grecotel Plaza Spa Apartments, Grecotel Amirandes and Grecotel Cape Sounio that hosted us in the most warm way possible!