Insights. Intelligence. Infographics: All that captivates and excites Interweavers is here, in our stories. Check them out!
An updated structure for Interweave, focusing on Performance, Design and Tech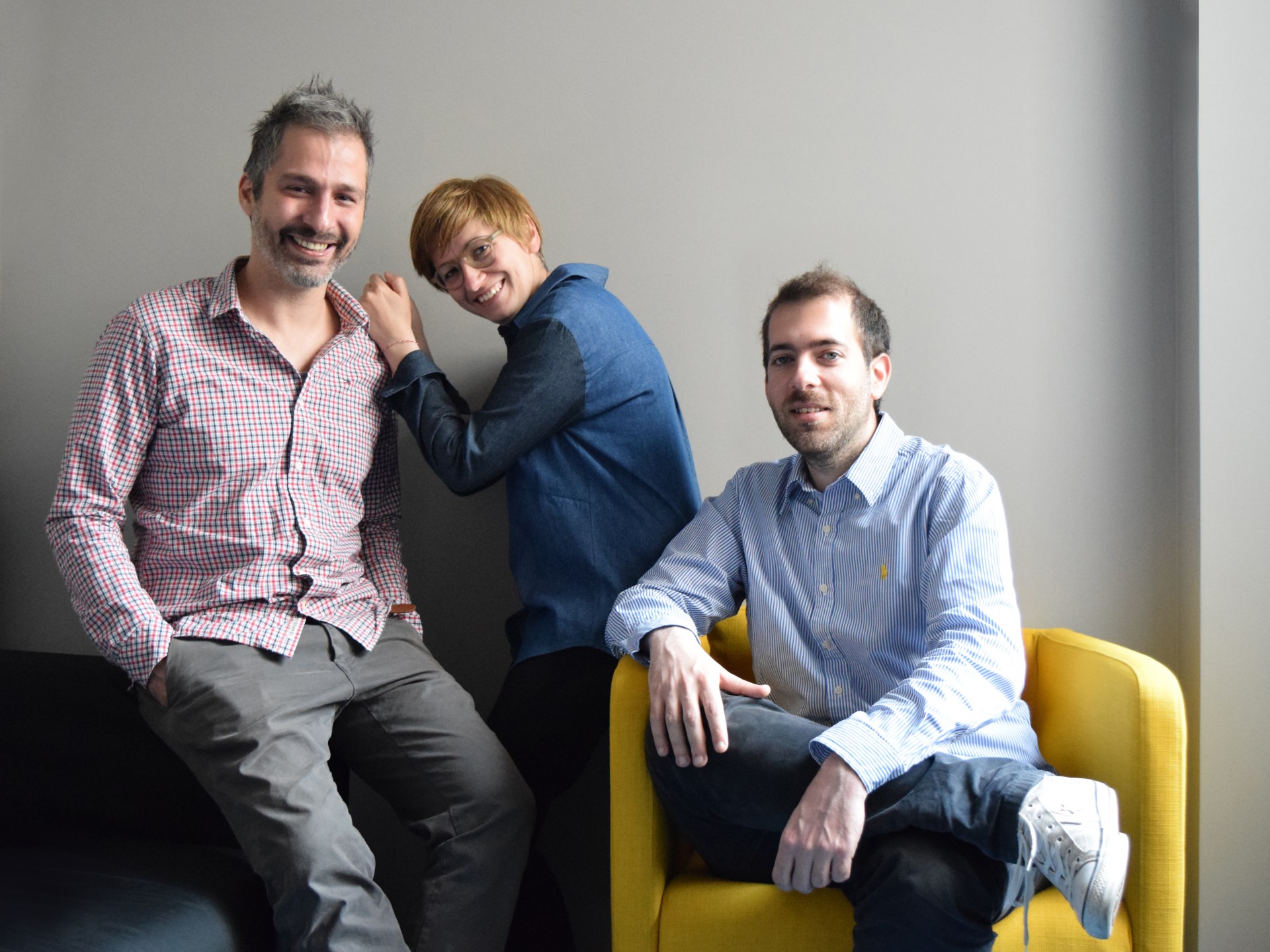 As a response to the ever increasing demands of the industry, Interweave is placing three distinguished professionals with a long experience in the fields of Digital Performance, Design and Technology, as heads of these same departments. Elias Filis, Sissy Lokoviti and Andreas Chatzifotis (Head of Performance, Head of Design, Head of Technology respectively), are taking on these new roles with the goal to further raise the bar in terms of flexibility and innovative management methods, with the effective and efficient management of the work crafted for the agency's clients as their main guiding principle. This new company structure comes at the heels of an exceptional course for the agency, which has been consistent since its first year of operation, in 2013, as well as the impressive growth it has achieved both within and outside of its Greek borders- with 40% of its business now coming from outside the country.
Elias Filis, Head of Performance
Elias Filis has a BA in Computer Information Systems from the American College of Greece. From a very young age, he has developed his leadership skills, taking part in communication teams for large organizations, including PASOK, and the Ministy of Environment, Energy and Climate Change in Greece.
Elias has worked as an Internet Manager at the Communication & New Media Committee of the Greek National Tourism Organization, where he lead a team of social media administrators, bloggers, and communication executives, while, at the same time, he was responsible for the supervision of global advertising campaigns for the GNTO (google ad campaigns.) His profound knowledge in web architecture and social media functionalities gave him the ability to manage the GNTO's online presence, which received worldwide distinction.
He has worked for a number of years as a leader in the field of data analysis, supervision and optimization, performance monitoring and statistics appraisal, as well as social media management.
"This new structure is a testament to the power of insights and digital data, and their ability to act as the cornerstone of any strategy. By putting focus on the systematic support of performance, where each promotional activity is based on data and always delivers measurable results, we promote the advancement not only of the agency, but also of the brands that it serves" add Elias Filis, Head of Performance.
Sissy Lokoviti, Head of Design
Sissy Lokoviti graduated from Vakalo School and quickly embarked on her journey in the field of design. In the first years of her career she gained precious experience in her sector, which she then put to work at Ogilvy One Worldwide Athens which- along with Interweave- have been the two biggest stops in her career so far.
She has worked on large projects on behalf of global brands such as IKEA, GRECOTEL, METAXA, Bacardi, Heineken and MAI as well as organizations like OTE (Hellenic Telecommunications Organization) and DEH (Hellenic Public Power Corporation) to cover a large spectrum of needs, including visual identity, mobile apps, communication campaigns, etc.
Her work has been awarded multiple times. Most significant distinctions include the Lovie Awards, the CSS Design Awards, the FWA Awards as well as the Greek Ermis Awards and EBGE Awards.
"The appointment of Head management in these specific departments comes at a significant moment for the agency, even more so considering its burgeoning presence abroad. It is now part of our role, through focusing on developing and investing in our creative outputs to aim for excellence and to bolster its ever growing development" says Sissy Lokoviti, Head of Design.
Andreas Chatzifotis, Head of Technology
Andreas Chatzifotis graduated from the School of Electrical & Computer Engineering at the National Technical University of Athens. Upon completing his studies, he started working in the field of innovation and in a short few years created original work with the use of innovative technology (such as Harvantix, a live Twitter data decoding tool that was implemented with the cooperation of Politics.)
He has worked on a variety of projects as head of technology, software engineer, technology consultant, front and back end developer and designer for a number of years, a fact that has helped him develop his coding skills in every possible language. A standout project for Andreas is the creation of the information system LYSIAS I.S. for EYDAP's legal service, for which he has contributed his work and expertise through every step of its implementation (architecture, platform design, security, etc.) Other notable projects include work for Vodafone, SEAT and the European Parliament. His love for innovation has been the catalyst for a number of personal initiatives too, such as the software and design studio Smoky Pixel, as well as Exit Bee. His managerial duties have not swayed him from his personal passion and he still follows a hands-on approach in his work.
"Strategically, from day one, we have always invested on new platforms, new technologies. Technology for us works to support the experiences we build constantly as a team, it gives us new viewpoints, it expands our options, so we can create even more attractive and efficient creative solutions for our clients. With that in mind, we are reinforcing our Technology team, injecting it with more know-how and including new capabilities, so we are always on the cutting edge of everything technology has to offer" adds Andreas Chatzifotis, Head of Technology.