Insights. Intelligence. Infographics: All that captivates and excites Interweavers is here, in our stories. Check them out!
A Webby Award nomination for dontdrinkexplore.com, Interweave's digital project for METAXA 12 Stars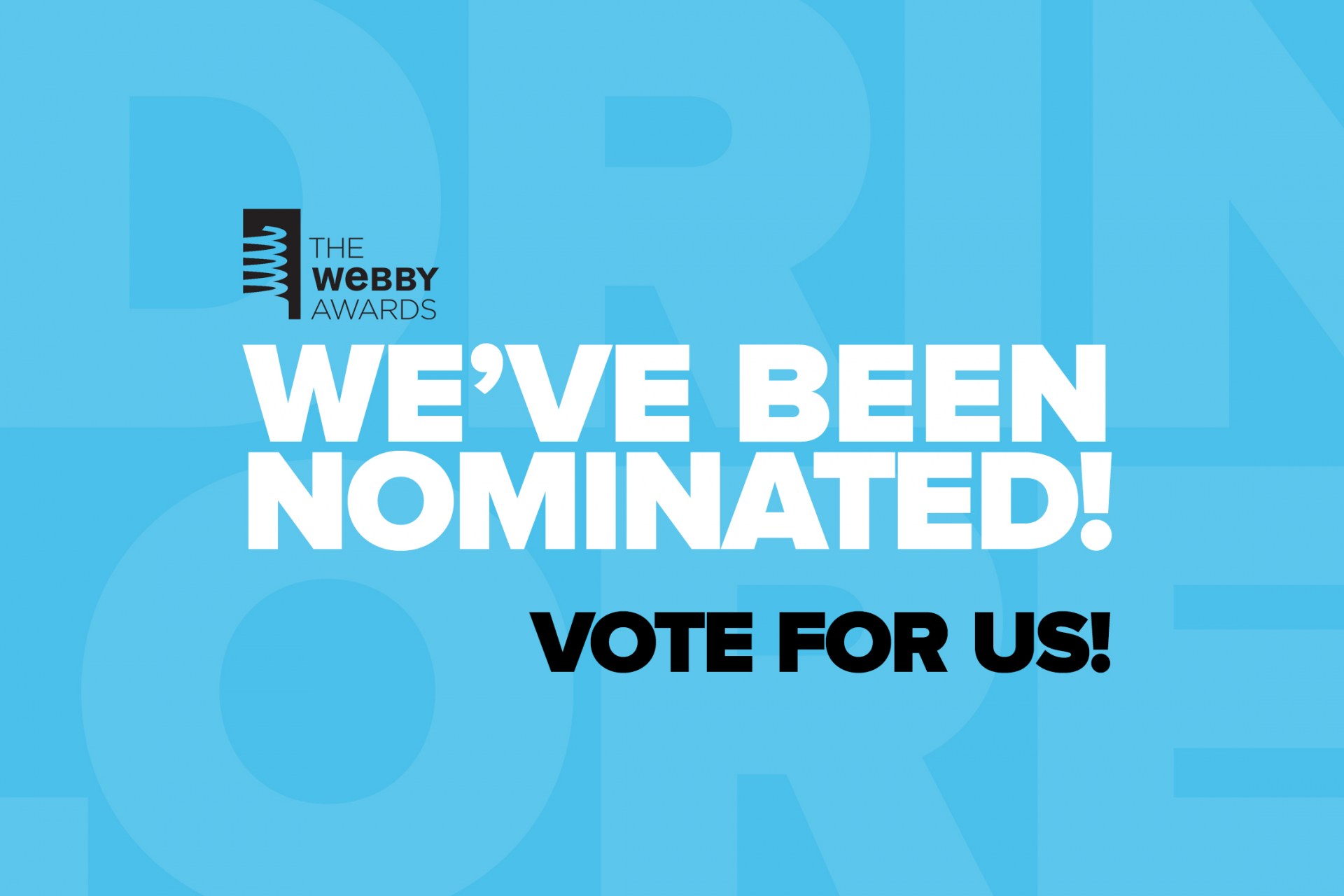 The next stop for Interweave's multi-awarded digital campaign for METAXA 12 Stars is its most exciting yet: dontdrinkexplore.com has been nominated for a Webby Award in the Advertising, Media, & PR – Food & Beverage category. Τhis distinction comes as the cherry on top of a beautiful journey for this project, which involved a number of distinctions and awards, at an international level.Τhe Webby Awards are the Internet's most coveted award and a true recognition of excellence. Every work that gets chosen competes for two awards simultaneously: the Webby Award and the Webby's People's Voice Award. The former is selected by the Academy, whilst the latter depends on the voting public. Both awards are recognized as the standard for excellence on the the Internet in a global level.
Every work that gets nominated for a Webby is recognized as one the five best in its category field globally, coming from a total of 13,000 submissions from 80 countries. As a frame of reference, last year's public voting amassed a total of 3 million votes from 230 countries around the world. This year, after only a handful of days, over 800.000 votes have already been submitted.
With a history that spans over 20 years, the Webby Awards are presented by the International Academy of Digital Arts and Sciences, a network with over 2000 members across a vast number of disciplines, all focusing on the creative, professional and technical advancement of the Internet.
Visitors can vote for dontdrinkexplore.com here until April 20th.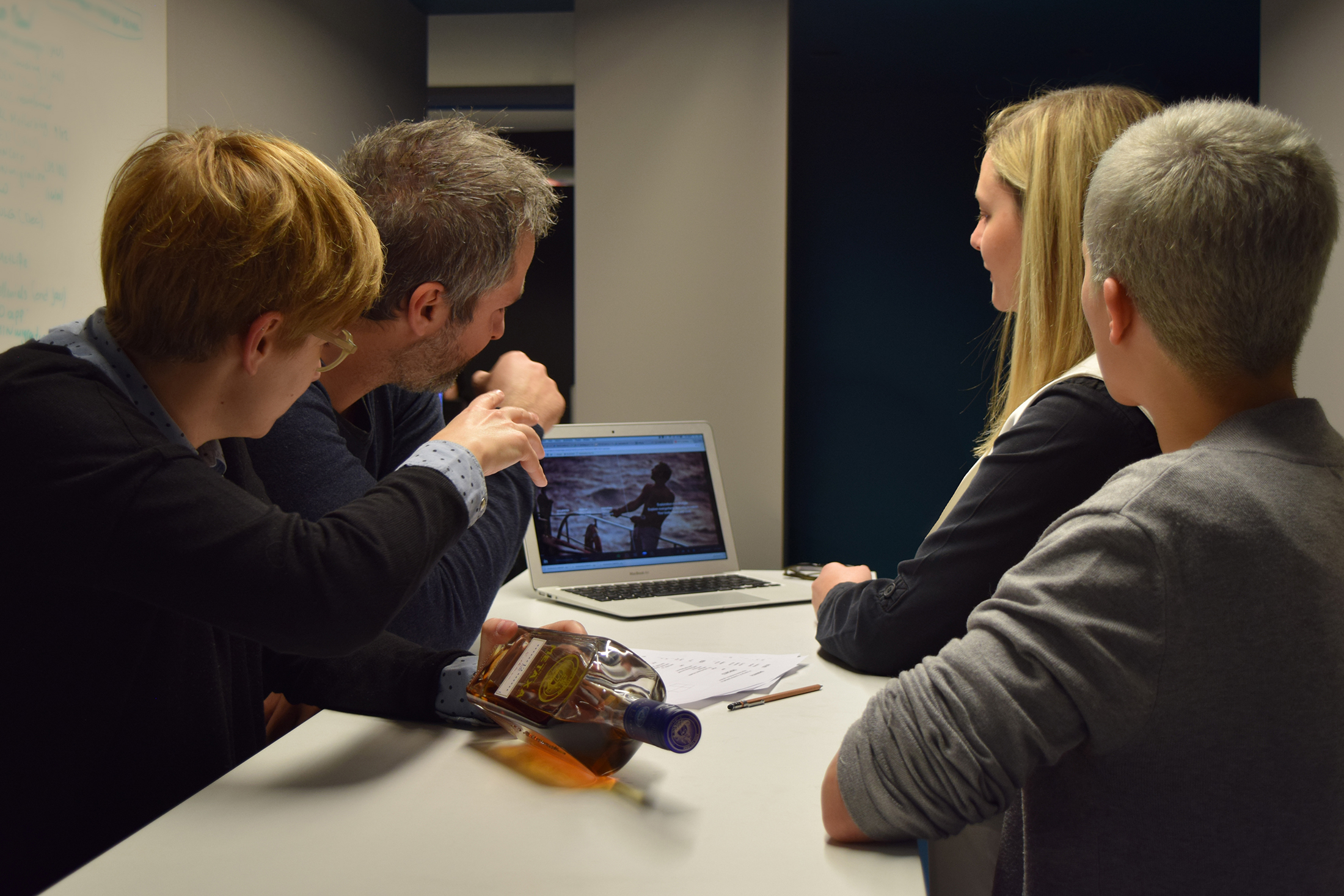 About INTERWEAVE
Interweave is an awarded global interactive marketing and communications agency with a digital DNA. It was founded in Greece in 2013 and currently has a team of 28 brilliant T-shaped professionals as well as a worldwide network of specialized experts with offices in Athens and London and partners in Paris, Boston and New York. With a flourishing international activity, 40% of Interweave's business comes from countries outside Greece. Interweave produces work for national and international brands, as well as companies and organisations the world over.
About the digital campaign
dontdrinkexplore.com was created with the goal to offer its visitors a consummate sensory experience. As part of the international digital campaign for METAXA 12 Stars, targeted at 12 European countries, but reached audiences all over the globe, the site invites users to explore their environment as well as themselves through every sense. This campaign, which was crafted for METAXA 12 Stars, champions the value of exploration in every facet of the human experience. It also marks the beginning of METAXA's partnership with its new ambassador, famed explorer Mike Horn, whose long experience and adventurous life is a perfect match to METAXA 12 Stars' nuanced character.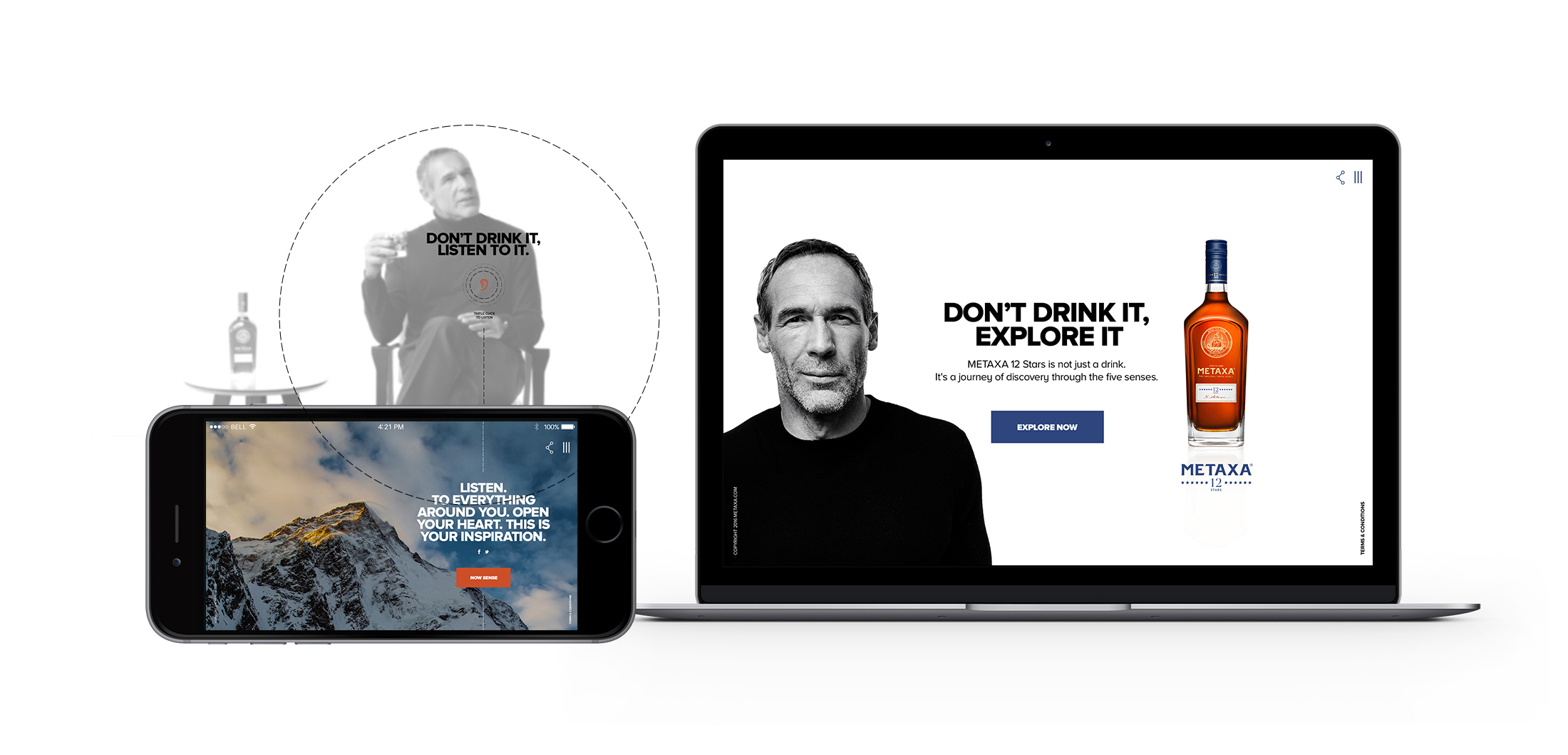 About METAXA
METAXA was founded by Spyros Metaxas in 1888. METAXA, The Original Greek Spirit, is the blend of aged grape distillates and fine Muscat wine from Samos. METAXA boasts a unique aromatic intensity, which is attributed to its eclectic blend of ingredients that include rose petals and an assortment of precious spices. METAXA is recognised and enjoyed all over the world.
About METAXA 12 Stars
The unique aroma of METAXA 12 Stars is an expression of exceptional craftsmanship. The radiant amber spirit invites you to explore the depth of its character and elegant nature. Discover more on METAXA 12 Stars at www.dontdrinkexplore.com.